CITY COPTER - Skyscrapers Game
---
Fly over the city with a helicopter, traversing the hollows of the skyscrapers.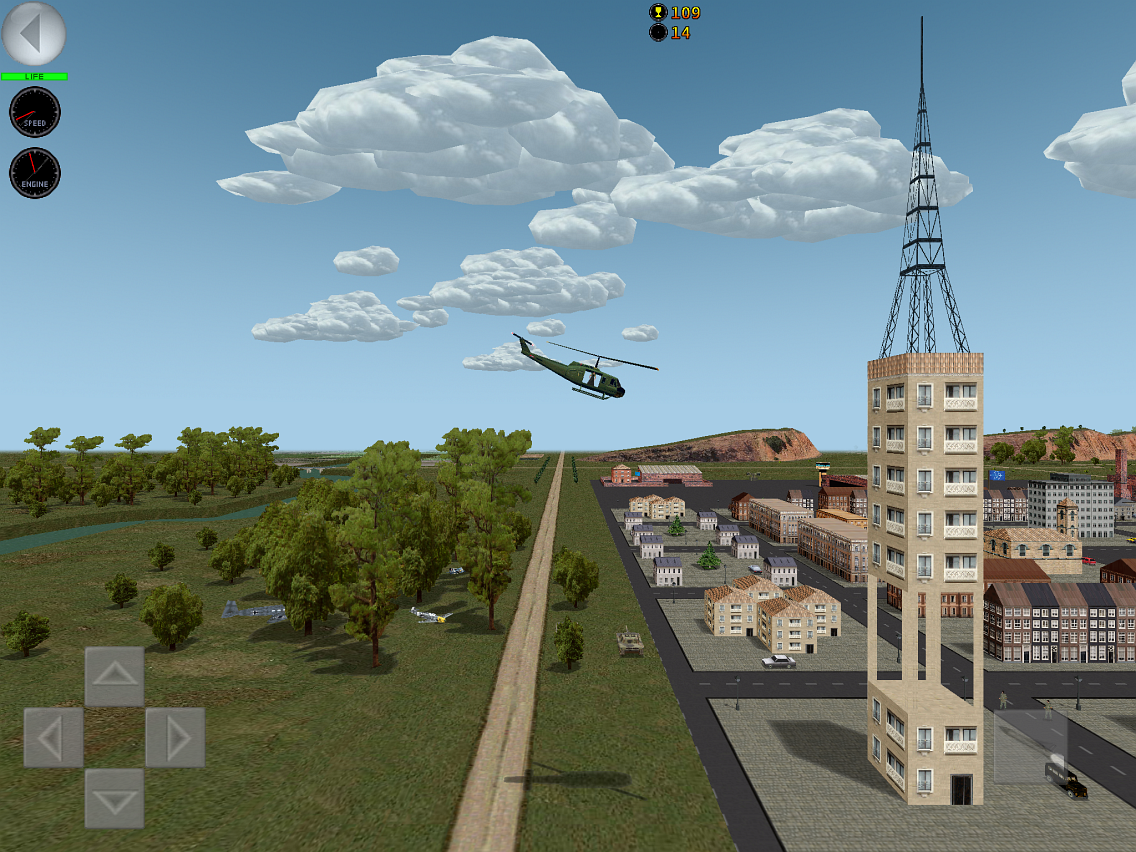 ---
Be careful to pass right through the hole!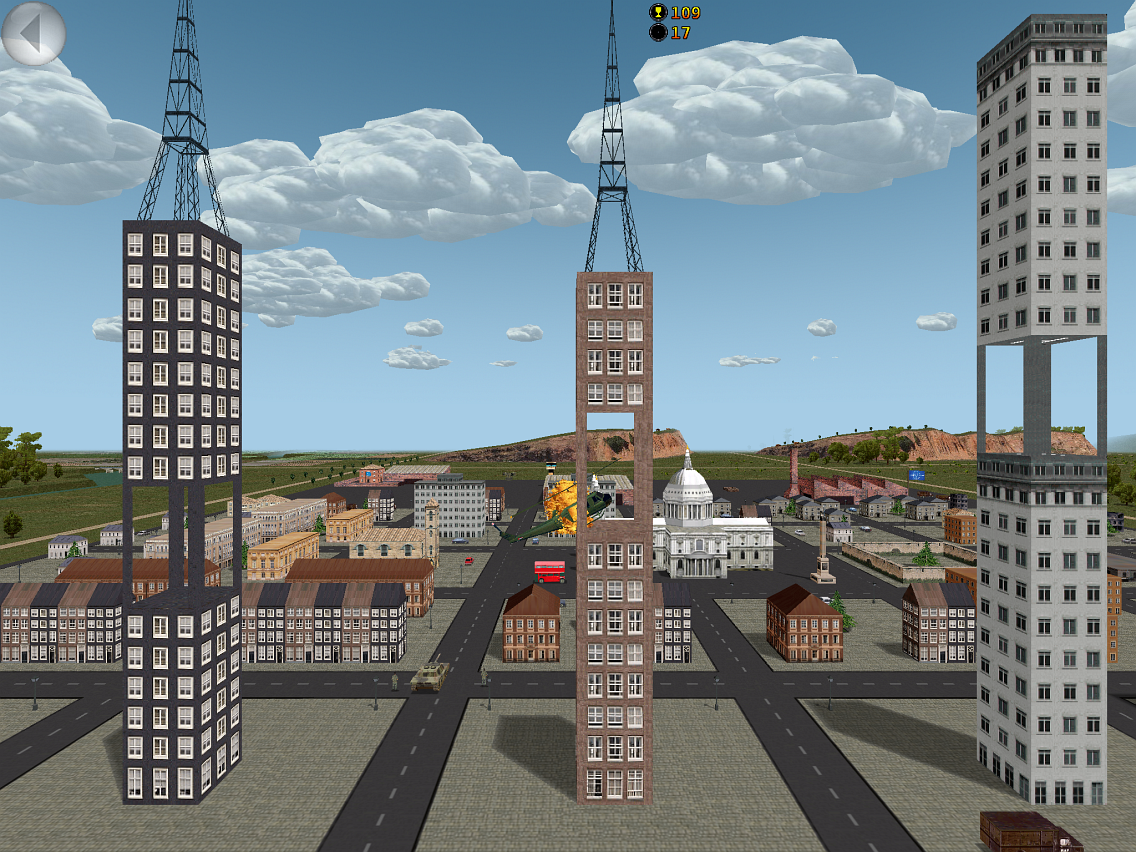 ---
In some skyscrapers you will have to shoot a missile to break the windows before passing.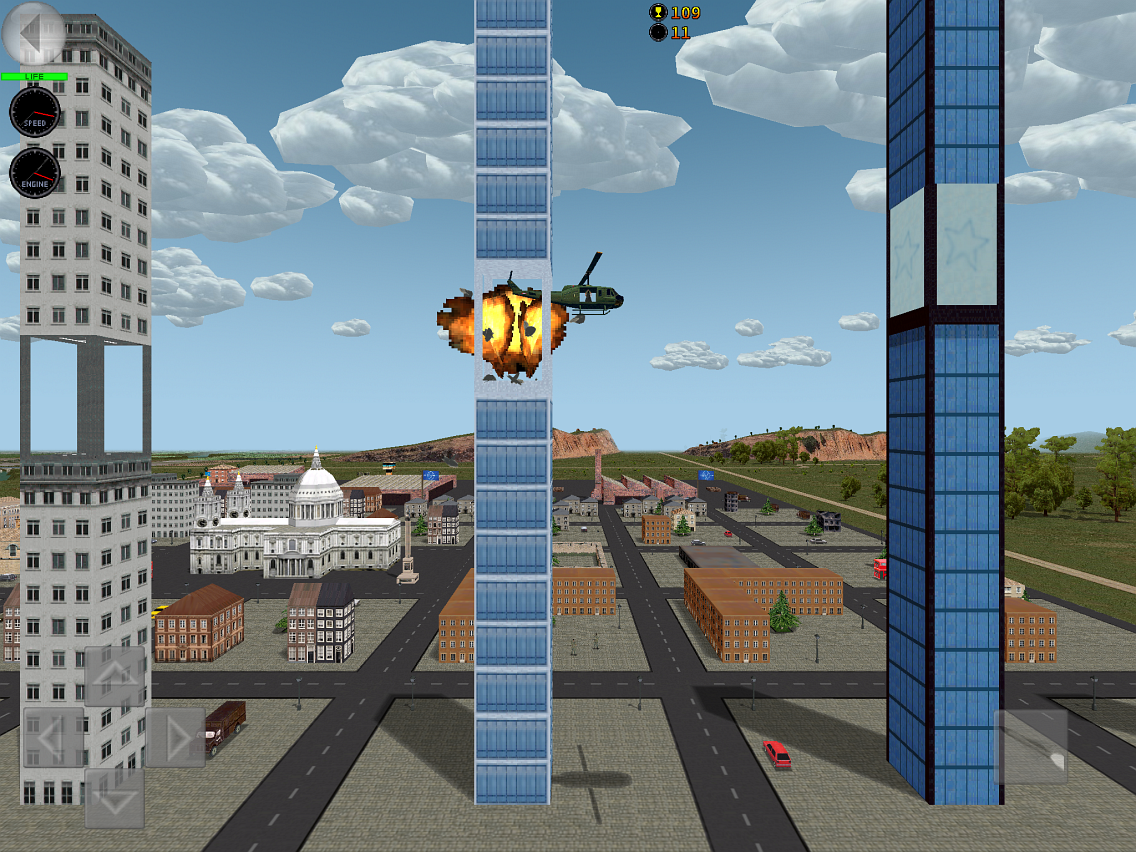 ---
You can also land in the skyscrapers and contemplate the spectacular 3D views of City Copter.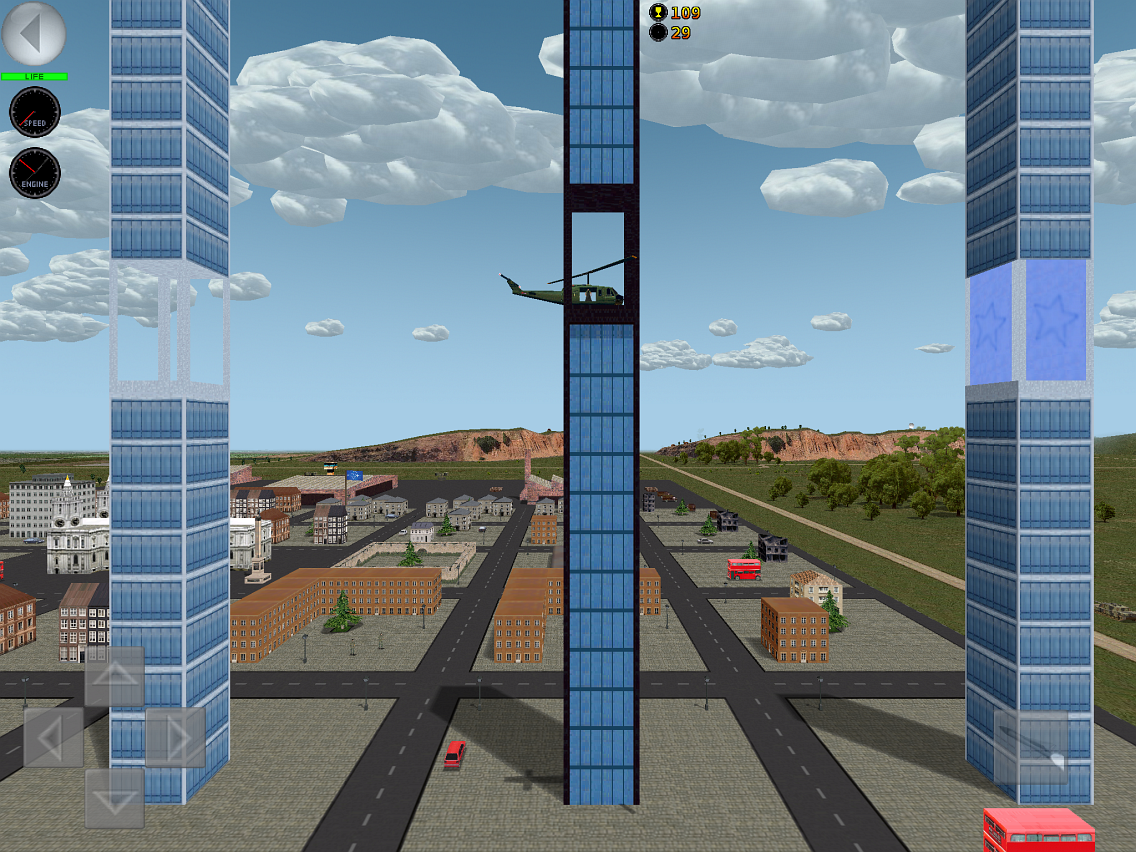 ---
Be careful when you go from a low to a high building, the helicopter takes a while to climb.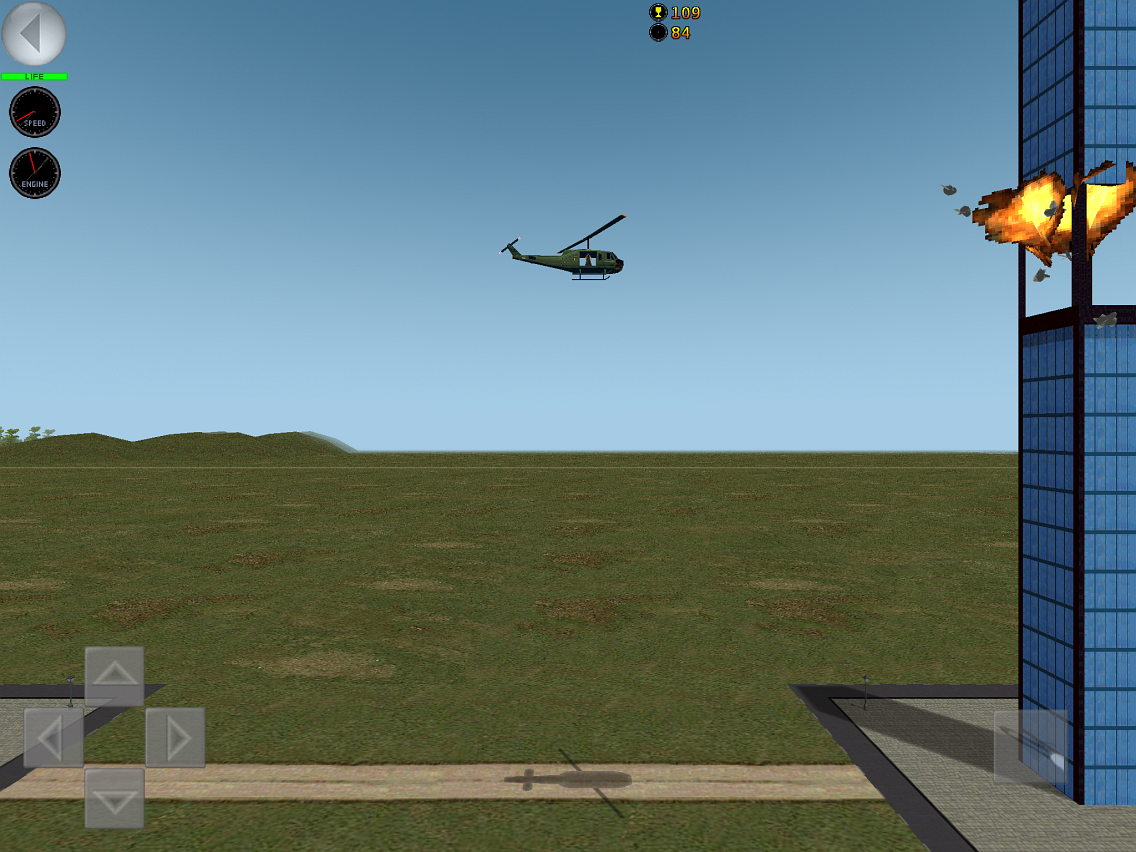 ---
The sooner you reach the goal, the better.
Compare your time with players from around the world with Game Center.