DEFEND LONDON

---

Defend London is a 3D game which recreates one of the most important episodes of World War II, the Battle of Britain.

In Defend London you can handle combat aircrafts (Spitfire), anti-aircraft guns, jeeps through cities and mountains, Commandos in first person, and you can also manage the Germans, fighters (Bf109) and bombers (He111).

All this in a fully three-dimensional recreation of London and in fighting over the English Channel.
---
The anti-aircraft gun is more deadly for the German planes that come too close.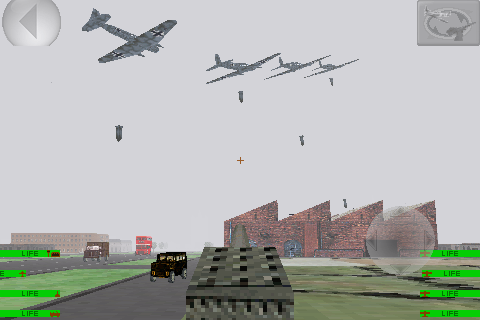 ---
Manage Spitfire against German fighters and bombers, move at all angles of a plane over the skies of London: Defend London is also a flight simulator.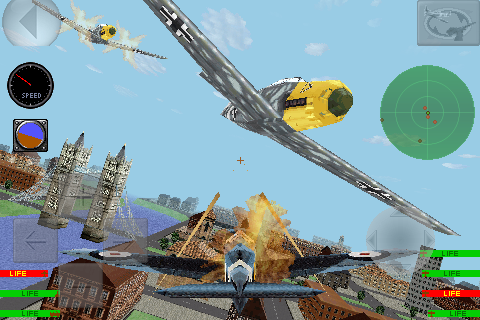 ---
You can move the jeep around the city, crossing the Tower Bridge, go to Trafalgar square, cross the bridge in front of BigBen, climbing mountains, crossing fields ... The jeep is an effective weapon to prosecute the bombers from the ground.
---
Manage commando in first person against the German paratroopers.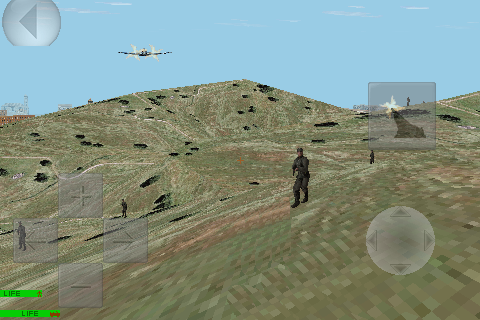 ---
Various atmospheric states: Clear sky, cloudy, night ...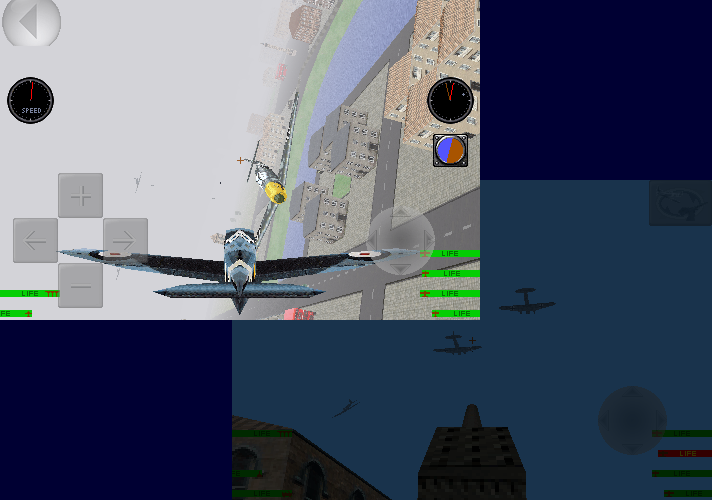 ---
Fighting over the English Channel.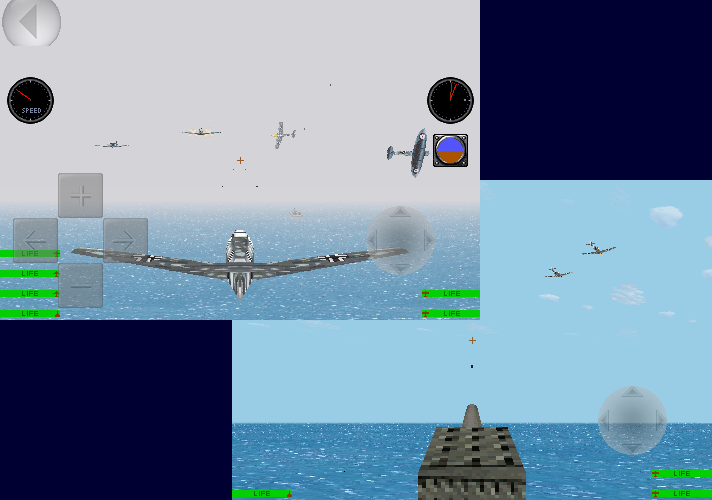 ---
Play against a friend via WiFi in local network: Aircraft VS aircraft or aircraft VS antiaircraft.
---
A total of 36 missions that you can play in the order you want: easier, more difficult, with aircraft, with jeep, with commando, with the antiaircraft, with the bomber, several at a time ....
Each mission you complete gives you one more medal.

All this makes Defend London one of the most advanced and fun games made for iphone.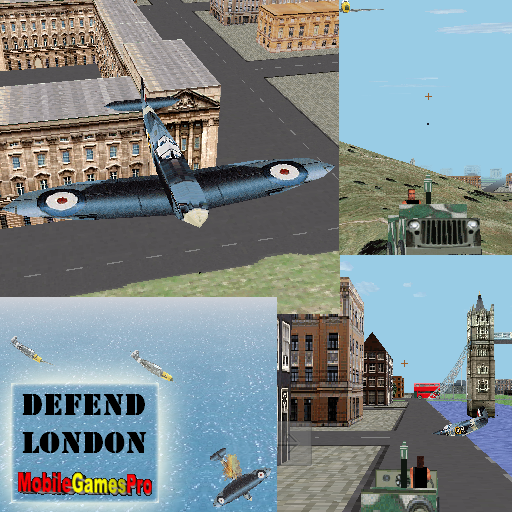 ---
GAME TIPS
When you're driving the jeep and you are attacked by enemy fighters, try to get beneath them so that they can not shoot you.
When driving the plane near the mountains, the enemy planes have more difficulty to shoot you.
With commando, keep moving to avoid getting enemy shoots.
When you are in a bomber and spitfire are shooting you, focus on your target to bomb, because the mission will be passed if it is destroyed, even if your bomber exploits a few seconds later.
When an enemy aircraft comes from the front, try to hit the two bursts of gunfire, so destroy it quickly.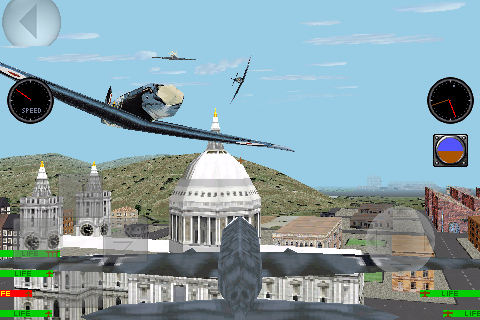 ---
SPECIFICATIONS:


3D environment based on OpenGL.
Use of hardware acceleration.
Atmospheric effects, fog, transparency, semitransparency...
Real buildings recreation.
Use accelerometer or screen jostic.
Manage 6 different units:
Antiaircraft, Jeep, Commando, Spitfire, Bf109 and He111 in 36 missions on both sides.
Total freedom of movement and turns on airplanes.
Collisions with buildings and mountains.
Adaptation of the jeep to the mountain.
Multiplayer gaming via WiFi in local network.
Mixed sounds, vibration and data storage.
Graphics are configurable to play fast on all iPhones.
Game adapts to any screen resolution.
Several languages to choose from.