FLYING CARS 3D

---

In the near future the cars fly through the sky and some retro cars will be used to combat sports in the air.
---
Feel the thrill of flying with your car through the clouds at full speed, above mountains and cities.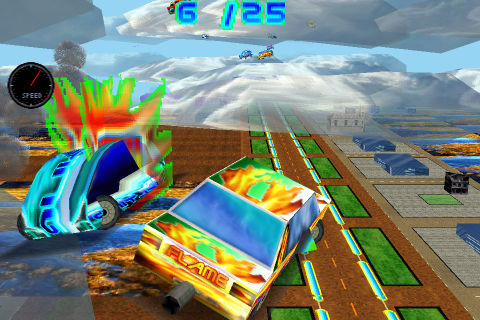 ---
Feel the adrenaline dodge and destroy your laser's Flying Cars, which will go to destroy you, you must destroy 25 in each stage to complete a total of 21 stages, where will increase the speed.
---
Get the money from the clouds to buy the Nitro you will fly at terminal velocity and increase destructive power of your laser.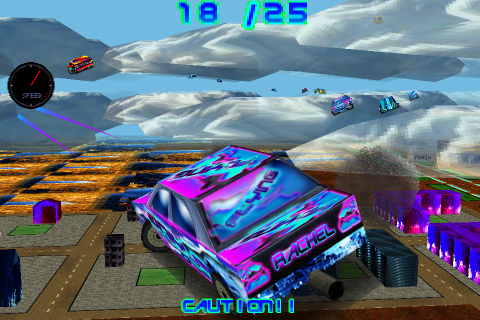 ---
Test your speed and reflexes with Flying Cars!
---
CAR HANDLING
Controls on the left:
Button +: Up
Button -: Down
Button left and right: Lateral displacements.


Controls on the right: Move camera and activate nitro if available.


Left indicators: Speed and Fuel.


Center indicator: Enemies destroyed.
---
SPECIFICATIONS:


3D environment based on OpenGL.
Use of hardware acceleration.
Graphics configurable to play fast at all iOS devices.
Universal App: Resolution fits to any screen resolution.
Use screen jostic or accelerometer.
Mixed sounds, data storage.
Records with Game Center: Compete with Flying Cars players around the world to see who has finished first level in less time.