MAD ROAD 3D
---
In an apocalyptic world where the warlords are continually disputing control of the territory, are still organizing car races, in which the goal is not to get there first, but to destroy the maximum number of cars participating.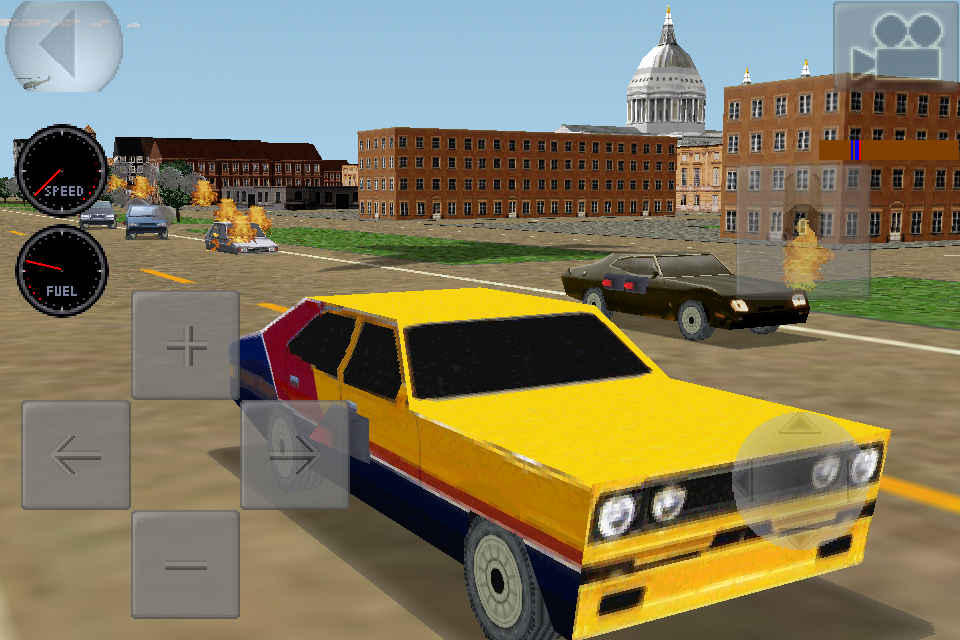 ---
In Mad Road the most importantly it is not to be the first to finish, the objective is to destroy as many cars as you can. Search and destroy the weaker enemy, or try to reach the finish to earn a few dollars with which to fix your car, buy spikes or nitros, to stay alive in the next race.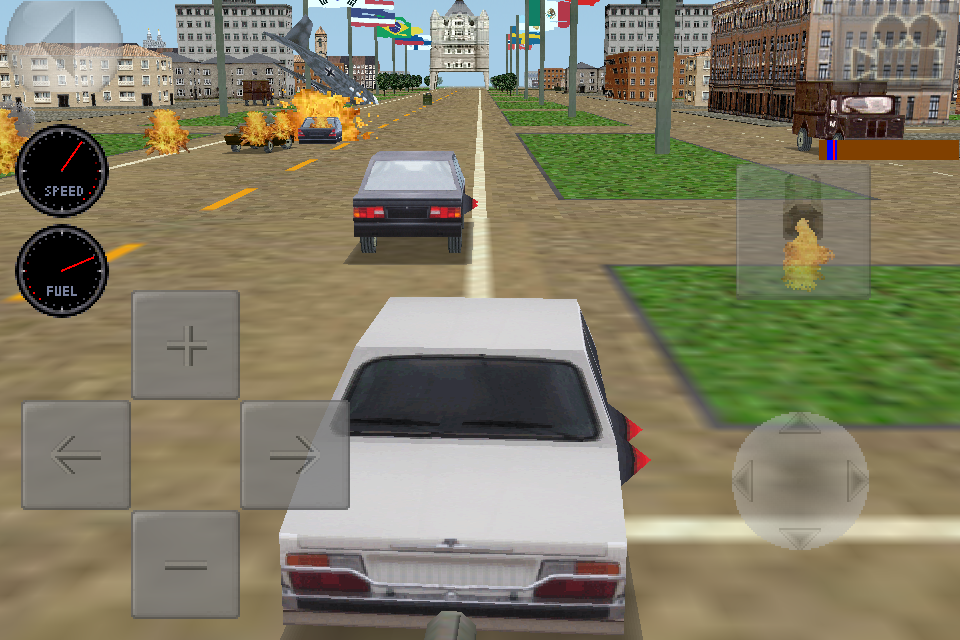 ---
The more is damaged a car, makes more smoke.
Locate the weaker enemies to finish and score a point.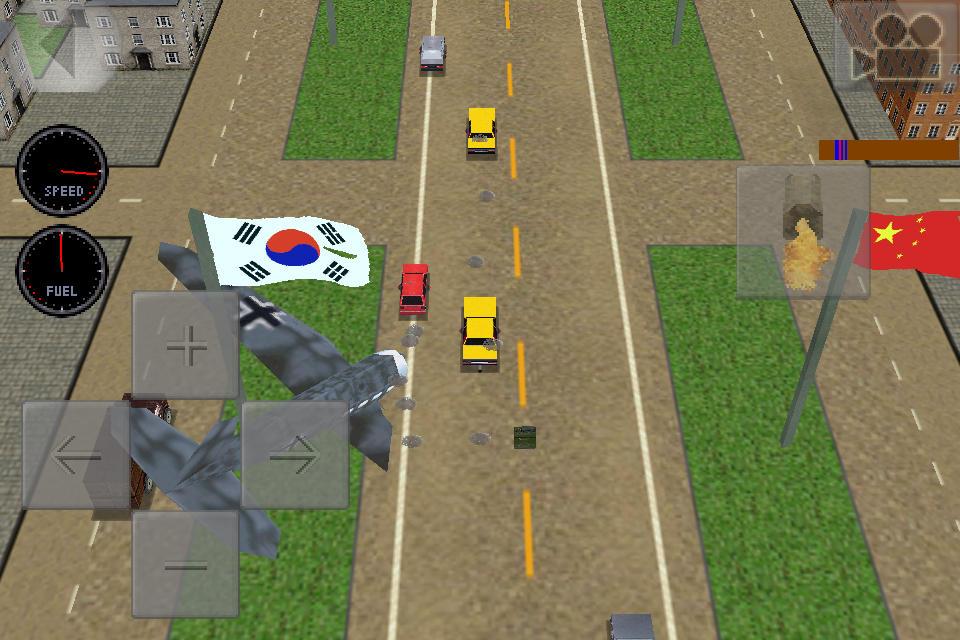 ---
Take the cans of gasoline to get fuel to keep going. Fuel is the most precious in Mad Road.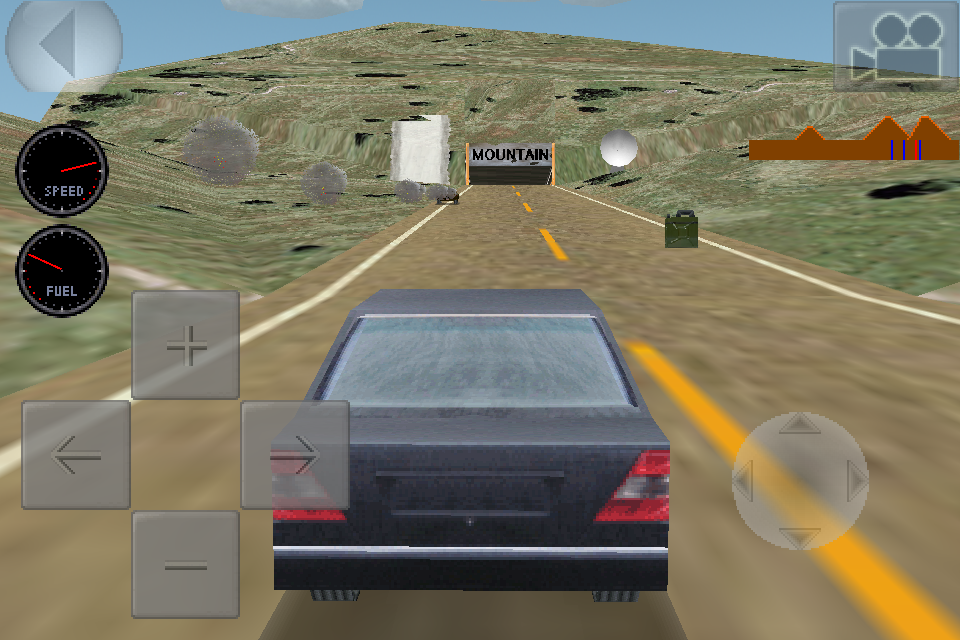 ---
At the end of the race you can use the money earned to buy upgrades for your car: Fix it, spikes to make more damage to the enemy cars, and nitros to get blazing speeds.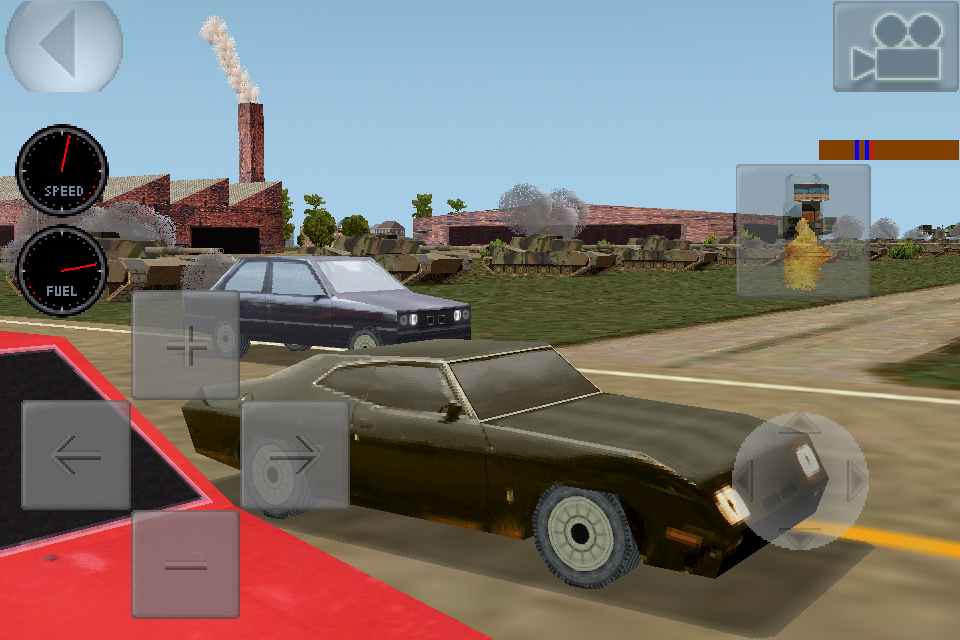 ---
Play against a friend via WiFi on local network. Also works between iPhone and iPad.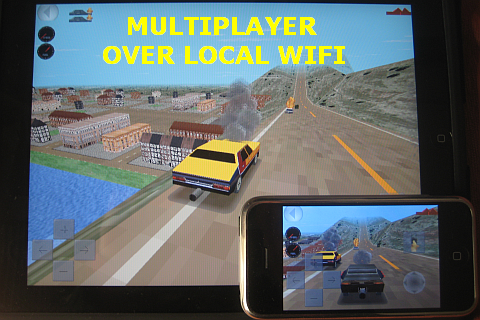 ---
ADVICES
The object is to destroy as many cars as you can per race, each car scores a point. Arrive alive at the finish also adds one point.
You need to win money to repair your car, buy spikes and nitros. The money is earned by destroying cars, depending on how important it is. Also earns money by reaching from the first to the finish, sprint and mountain prizes.
If your car is very damaged, try not to shock anyone and try to get the first to the finish, or at least the sprint or mountain prizes, to earn some money.
The main advice is to wait to enemies stay weak before attacking them.
Do not get between two cars or they will crush you by two sides and destroy you quickly.
First seeks to destroy your main rival in general classification.
Although is not required to take all the cans of gasoline, is better if you would not run out of fuel.

CAR HANDLING


Controls on the left:
Button +: Accelerates
Button -: Brake
Button left and right: Lateral displacements.


Controls on the right: Move camera and activate nitro if available.


Left indicators: Speed and Fuel.
Right indicator: Race silhouette.