MOUNTAIN BIKE 3D
---
Fight for victory in Mountain Bike 3D in 21 levels full of hills, mountains with hard climbs, fast descents, jumps, walkways, snow, ice sliding...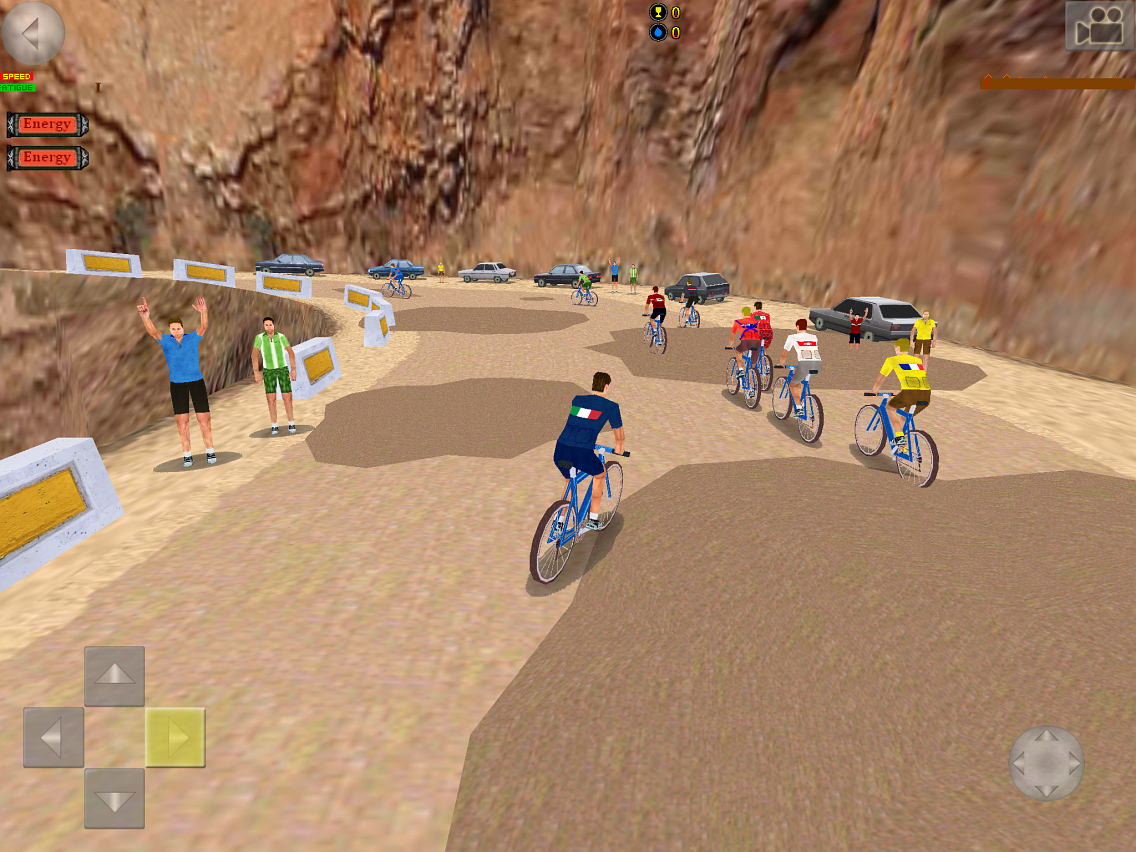 ---
Wait for the best moment to attack at the right time. You need a good strategy, if you want to be the winner. Every time you attack, you lose energy; so be aware that you need to save enough energy to finish the game.

Watch your opponents. The strategy to win the game is to ride behind the others bikers to save energy and attacking only when it is needed. Each attack spends a lot of energy.

You must find the best way to cross the hills and mountains. If you take the wrong way, you will climb more than it is needed, so you will spend more energy.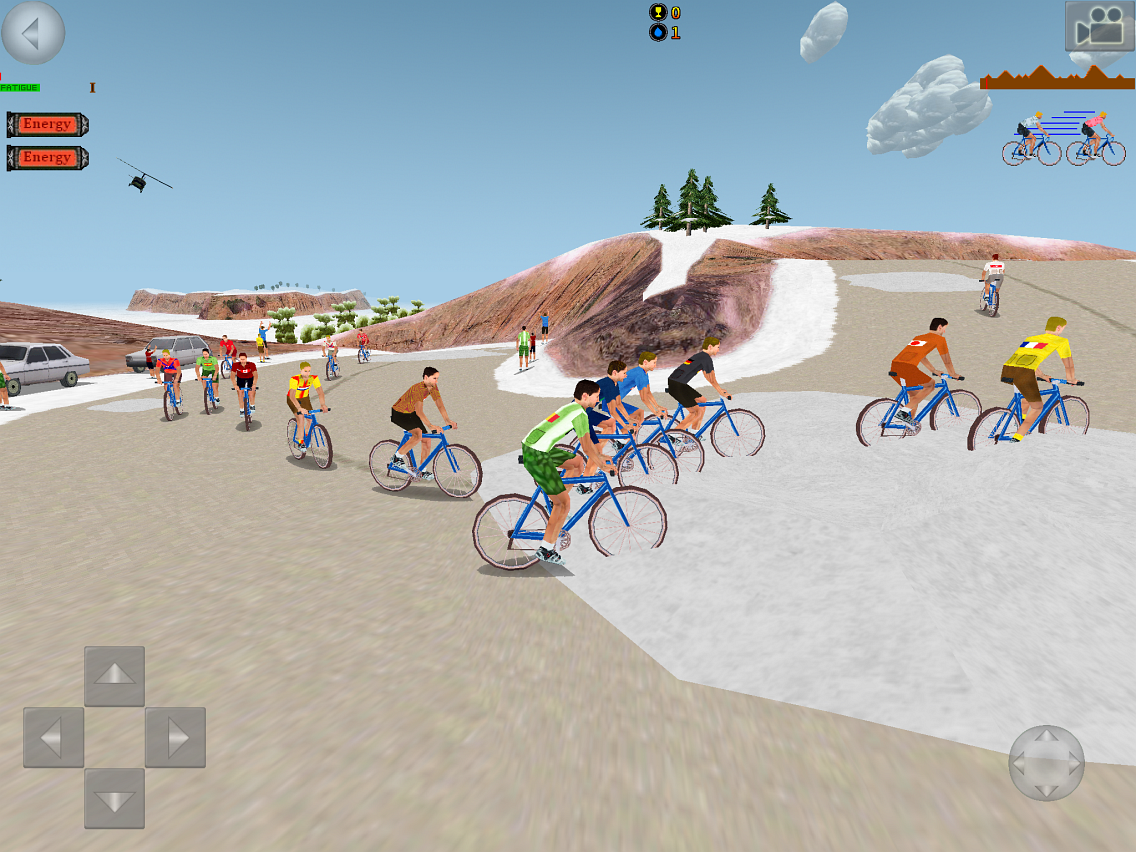 ---
Each cyclist has a different level of energy, test the diffculty of the game with all cyclists.

Buy food and energy after each stage. Without food is very difficult to dispute the stage. Money is earned when you finish the stage depending on your place; and at mid-phase checkpoint.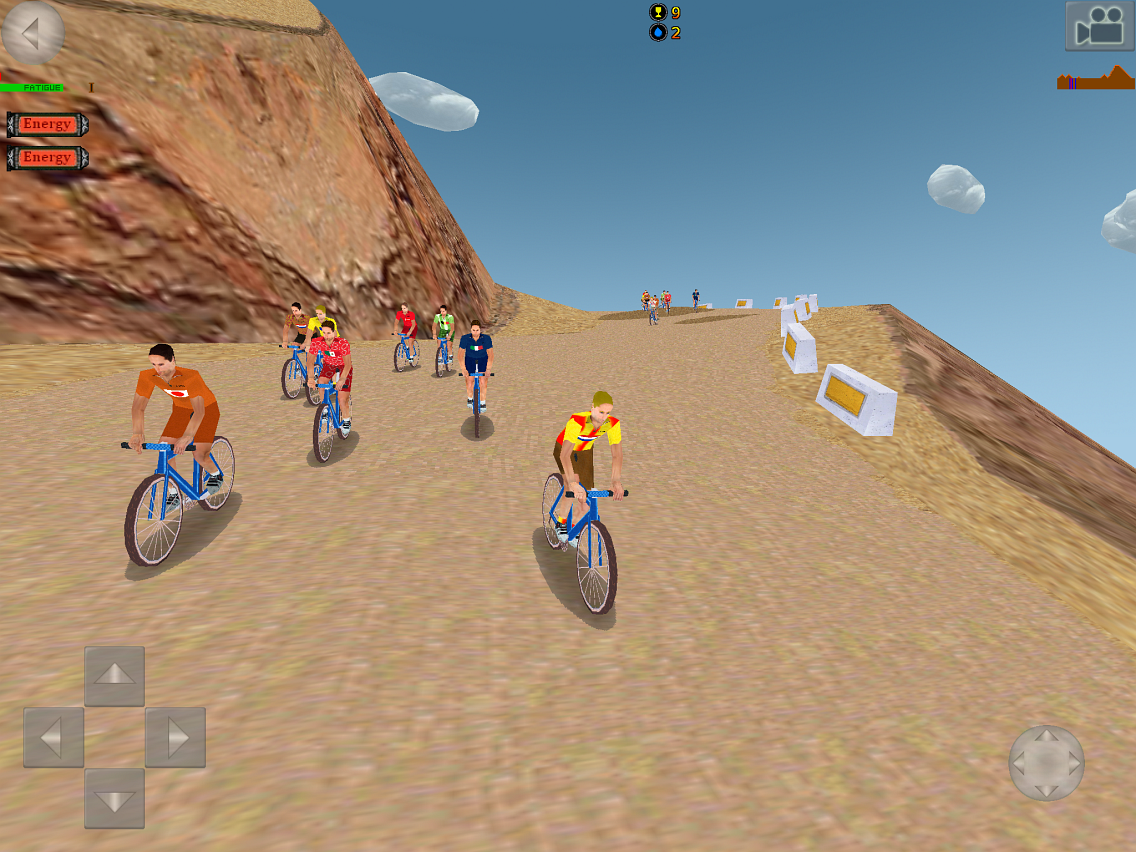 ---
Be careful with the free animals, they can throw you down and make you lose distance with your rivals.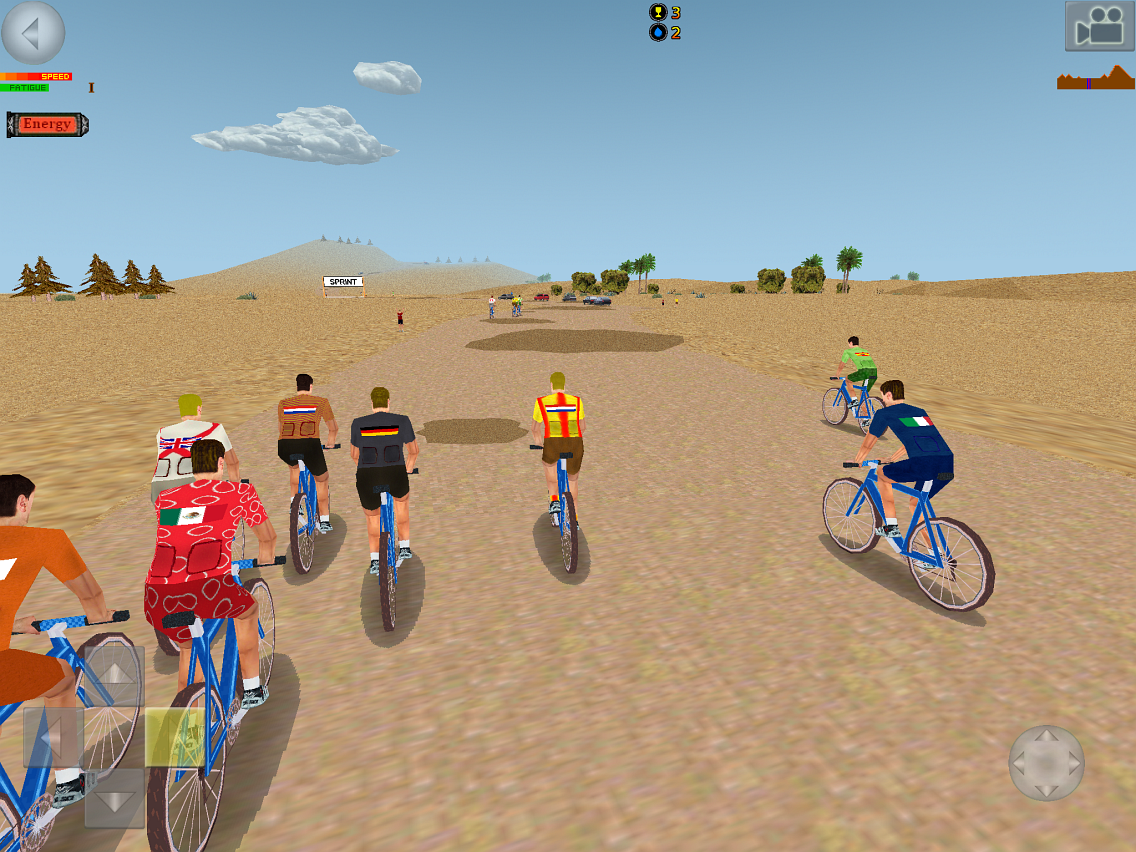 ---
Dispute the overall standings. If you lose a lot of time on a stage, try to recover it on other stages and watch your dangerous rivals.

Do not forget that it is impossible to win without taking advantage of the slipstream of your opponents, and now... enjoy the Mountain Bike competition!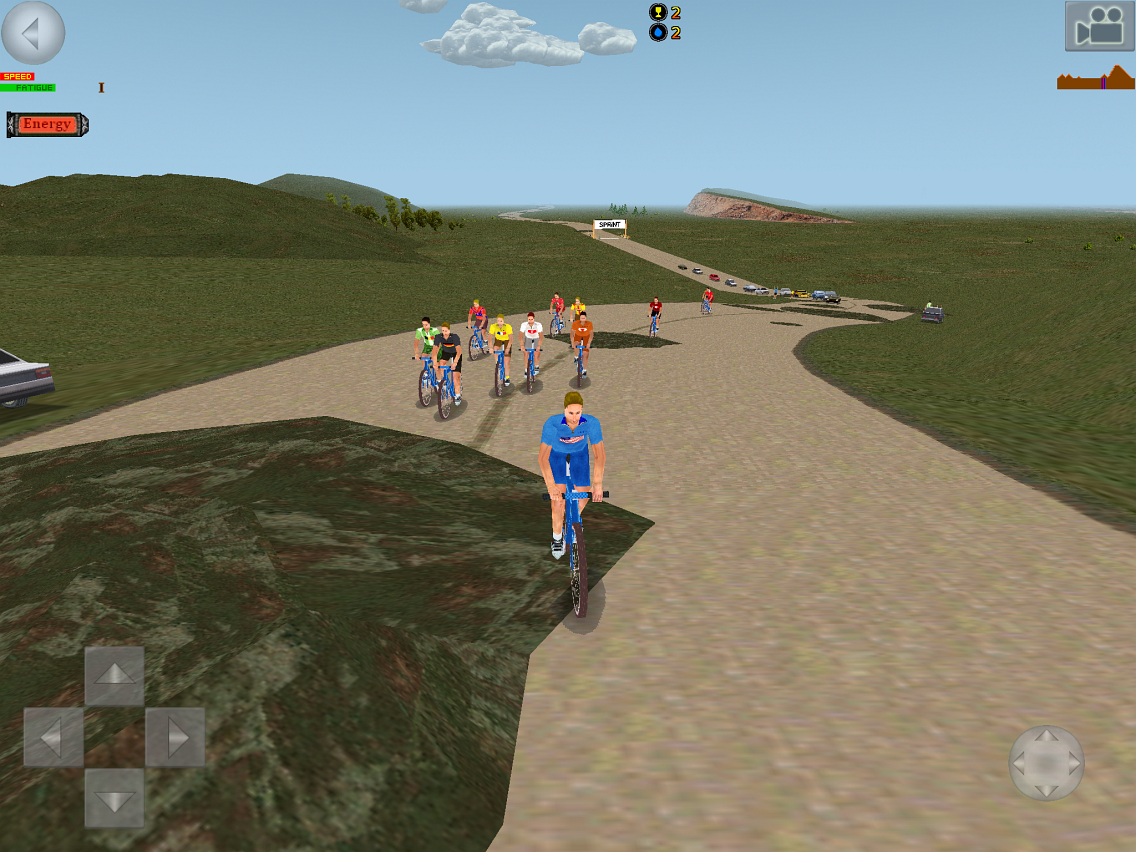 ---
CYCLIST HANDLING
Controls on the left:
Button +: Accelerates
Button -: Brake
Button left and right: Lateral displacements.


Controls on the right:
Button Attack: Increases your speed, but spends much energy.
Jostic: Move camera.


Left indicators: Speed and Fatigue.
Right indicator: Stage silhouette.
---
ESPECIFICACIONES
3D environment based on OpenGL.
Use of hardware acceleration.
Use screen jostic or accelerometer.
Mixed sounds, vibration and data storage.