OFF ROAD 3D
---
Fight to win your first place in the Off Road 3D. Your opponents will not make it easy: you'll have to fight very hard to beat them. A terrible war of four-wheel drive trough various landscapes from all around the world will boast your adrenaline. Victory is your only goal.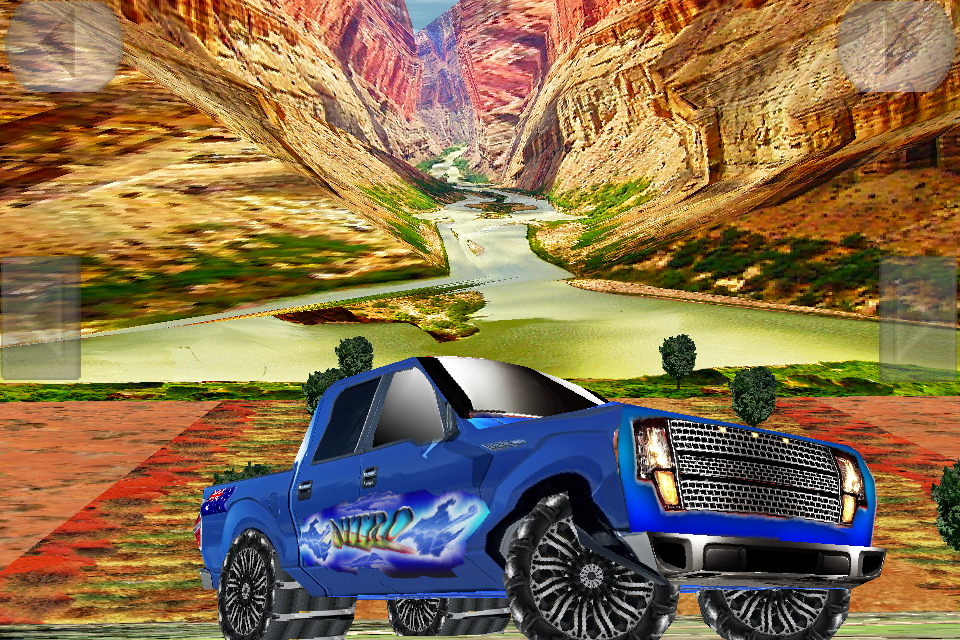 ---
To win the race you must hit your opponents: this will increase your speed and will reduce your opponents speed. Furthermore, you will earn money to buy Nitro (which increases even more your speed) and Turbojump (to jump between several gradients).

But beware!! If your rivals crash you, you will lose speed and money.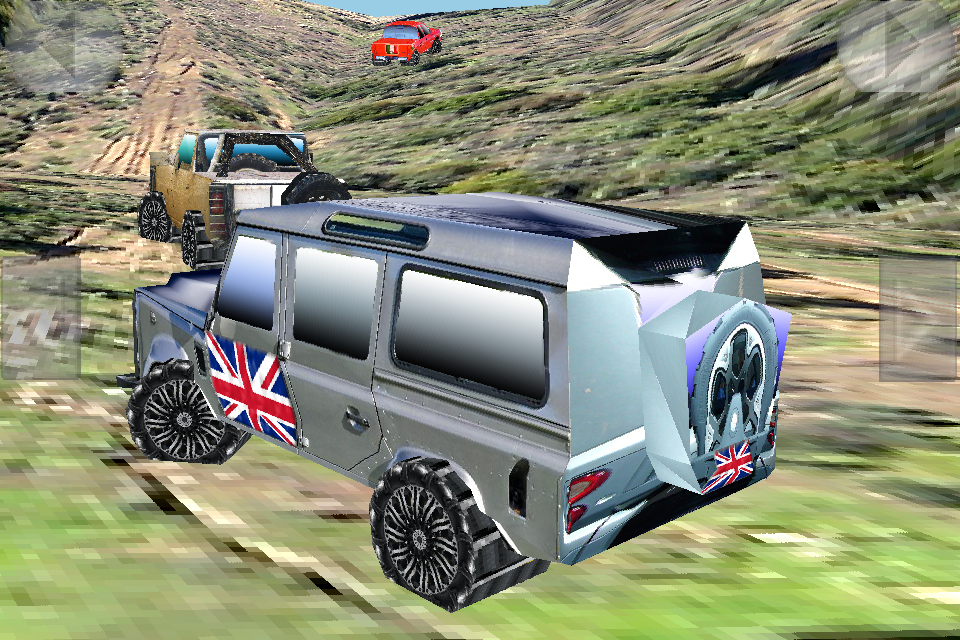 ---
As your opponents will use their Nitro to increase their speed in the final sprint you must be prepare to use your Nitro at that very moment.

The TurboJump increases your speed and makes you jump flying above your rivals. This is very useful in the mountains or if you want to advance through the air above your opponents (this won´t let them bump you). To use the TurboJump you have to keep pressing the red arrow button.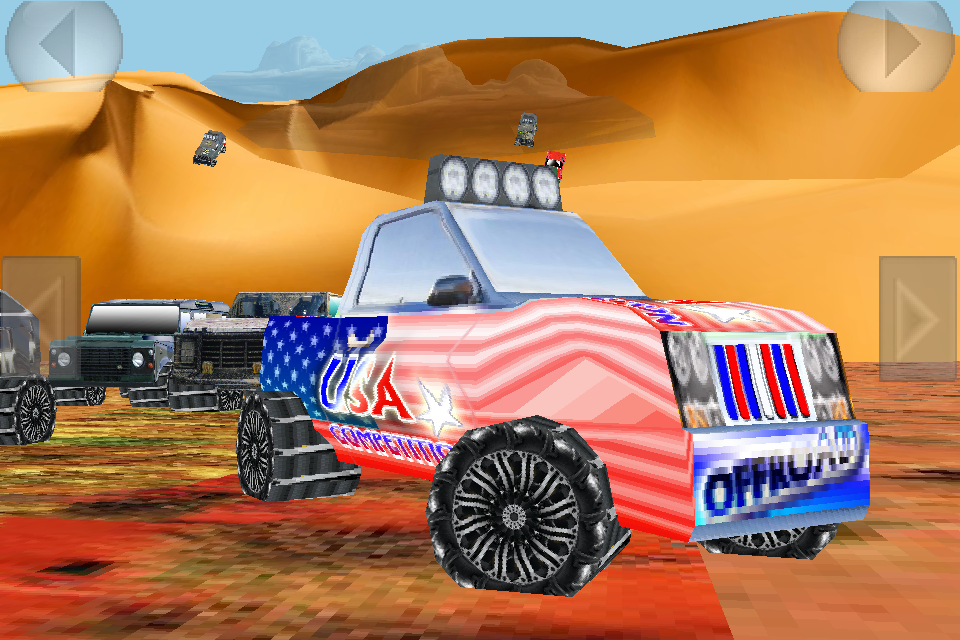 ---
Country animals complicate the race; you will have to drive your offroad car carefully to keep your speed.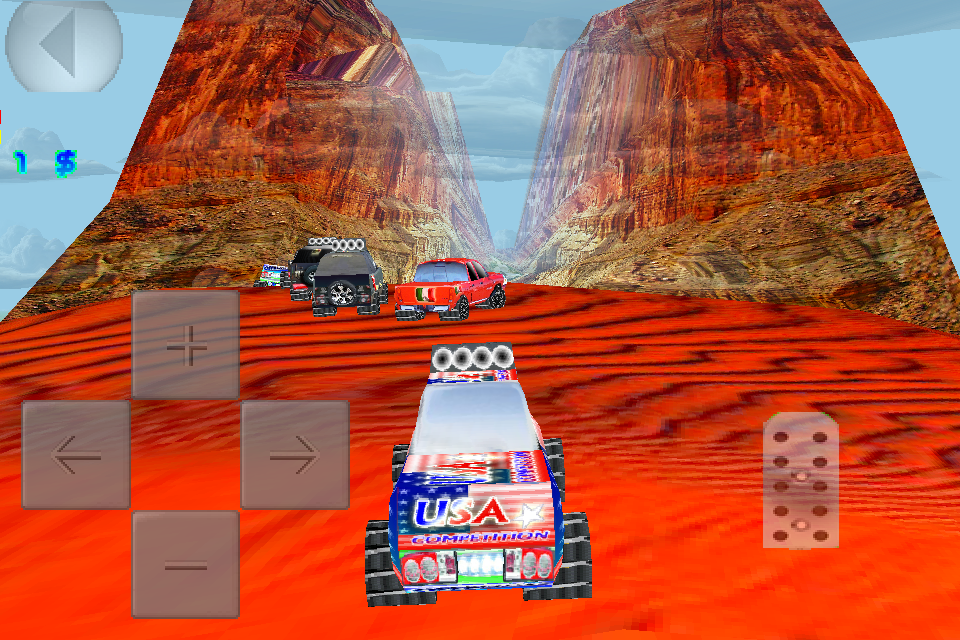 ---
Show your driving skills while seeking the best way for your 4x4 on desert dunes, deep canyons, gorges mountains, green mountains, cliffs, rivers. Different landscapes will accompany you within the fight with the other SUVs to be the best one.

21 stages, 15 warrior cars, an individual and a general classification are waiting for you!!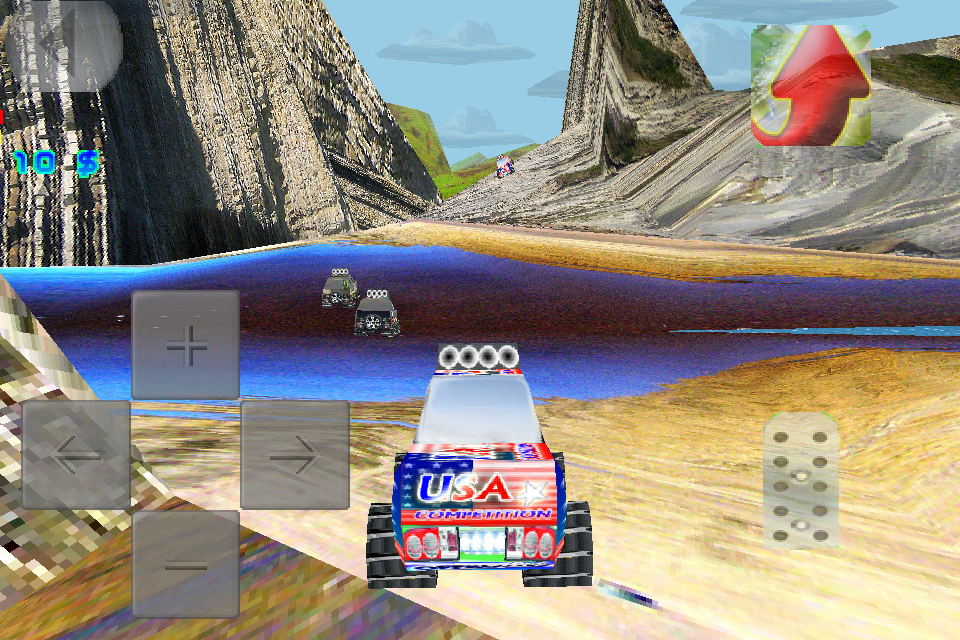 ---
CAR HANDLING
Controls on the left:
Button +: Accelerates
Button -: Brake
Button left and right: Lateral displacements.


Controls on the right:
Button TurboJump: Jump.
Button Nitro: Super Speed.
Button Accelerate: Accelerate if you're not at full speed.