RC AIRPLANE 3D

---

Fly over the skies of the city with a remote control airplane, in full 3D, taking objects that are floating in the air.
The less time, more score.
You can write a message on the banner of your plane.
---
Enjoy stunning 3D scenarios.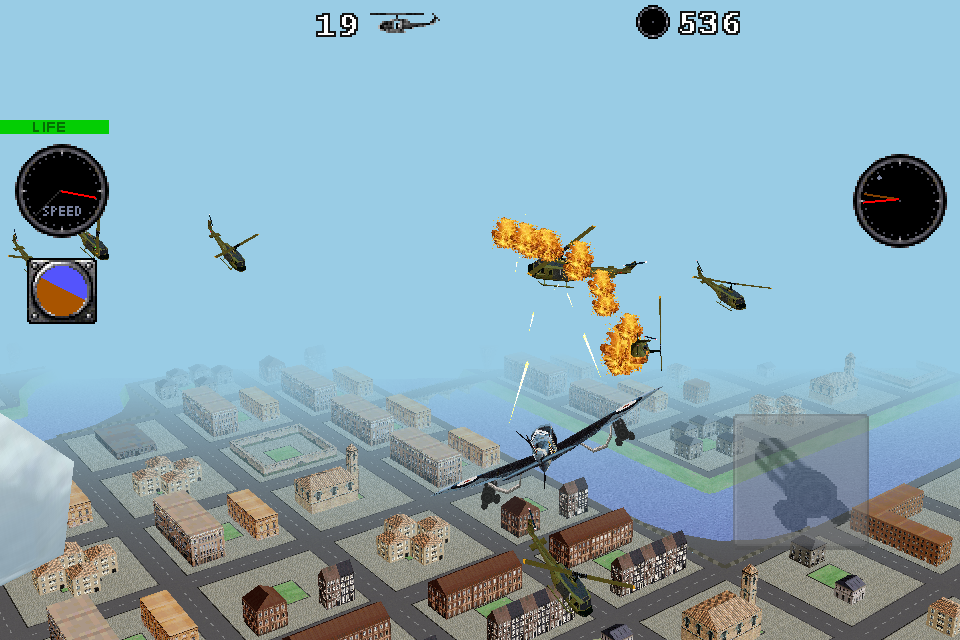 ---
You can put the text you want, even faces and hearts.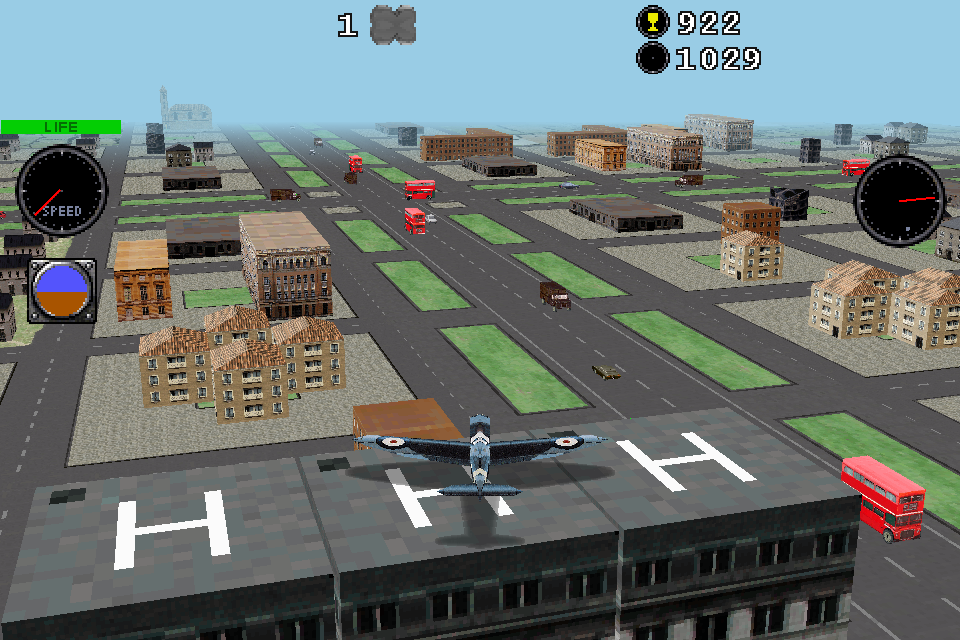 ---
You are standing on a rooftop controlling the aircraft, be careful you do not shock yourself!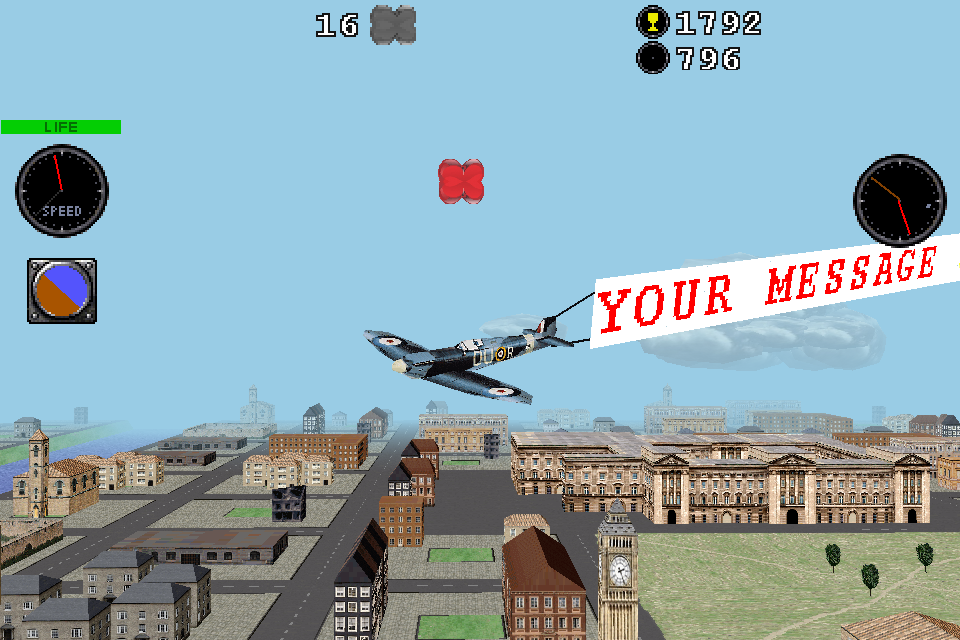 ---
Look for 20 objects in the sky of the city.
---
AIRPLANE HANDLING
Controls on the left:
Button +: Accelerates
Button -: Brake
Button left and right: Small lateral displacements.


Controls on the right:
Jostic top: Down
Jostic below: Up
Jostic left: Leaning to the left
Jostic right: Leaning to the right


Left indicator: Plane speed.


Top right indicator:
When the red arrow is at 12, the plane is coming toward you.
When the dot is at 12, the plane points nort.


Metalic indicator:
When is almost all brown, you are going to land, and when you see almost all blue, into the sky.
It also tells us how is the plane tilted sideways.


When plane goes too far and you can not see it, you can maneuver it only looking at the controls.


One trick is to pass with the plane above you, because after this is more intuitive handle it because it's like if you're behind.
---
SPECIFICATIONS:


3D environment based on OpenGL.
Use of hardware acceleration.
Real buildings recreation.
Use screen jostic or accelerometer.
Total freedom of movement and turns on airplane.
Collisions with buildings and mountains.
Mixed sounds, vibration and data storage.