RESISTANCE WAR 3D
---
Year 2045. World is dominated by terrorist gangs. Those groups are in control of the army creating horror in the desvastated population. But There is a resistance group that fights against the terrorist looking for a free world. After a terrible war, you are the last member of this resistance.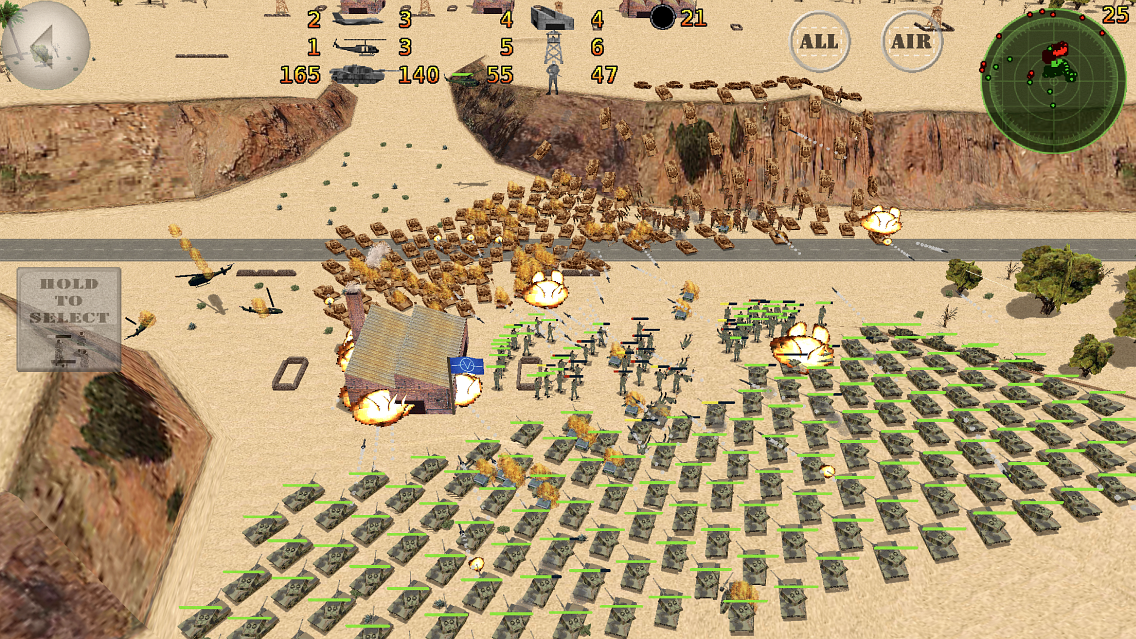 ---
You control a special armored car.There are 15 missions around the world. You have to destroy the terrorist cars and helicopters to complete your missions.

The helicopters hits you from sky. They are very dangerous, the best defence is a good attack. The cars attack around the ground. Take care if there are a lot of cars firing you at the same time, they can destroy you fast if you donīt defence yourself or scape.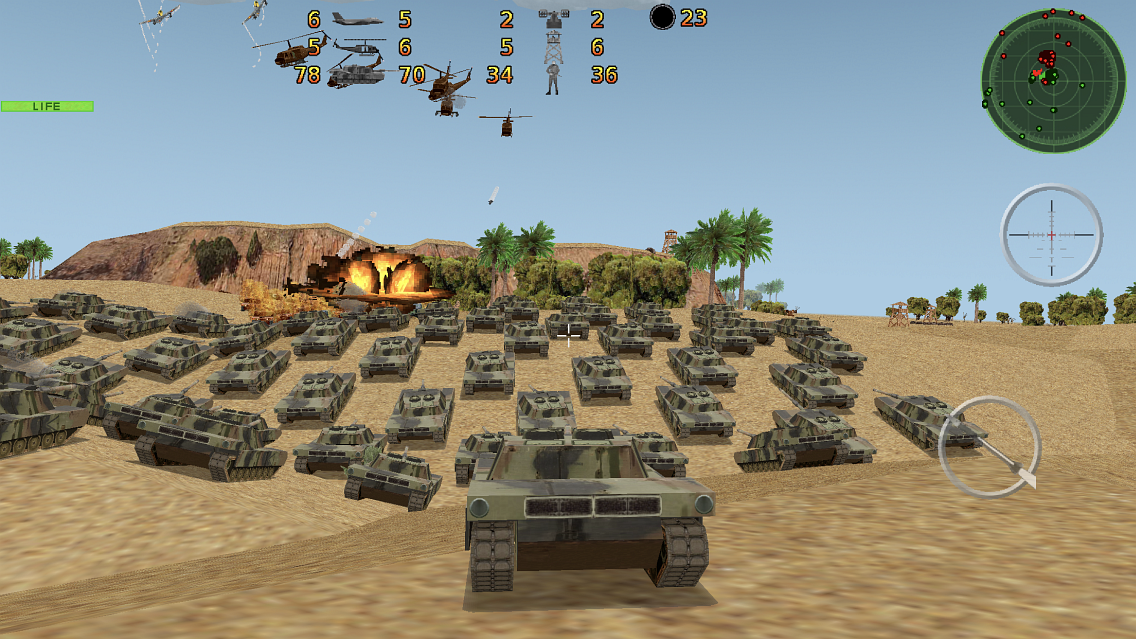 ---
You handle a machine gun that you can move completely and aim the enemies, with normal shooting and super bomb shotting. Your Super Bomb gun has a huge power of desctruction, it is your best army for the victory but you have limited munition, megapacks helps you to recharge munition.

Normal shooting is your basic army, you donīt have to care about the munition. Normal shooting is activated while you are moving the machine gun.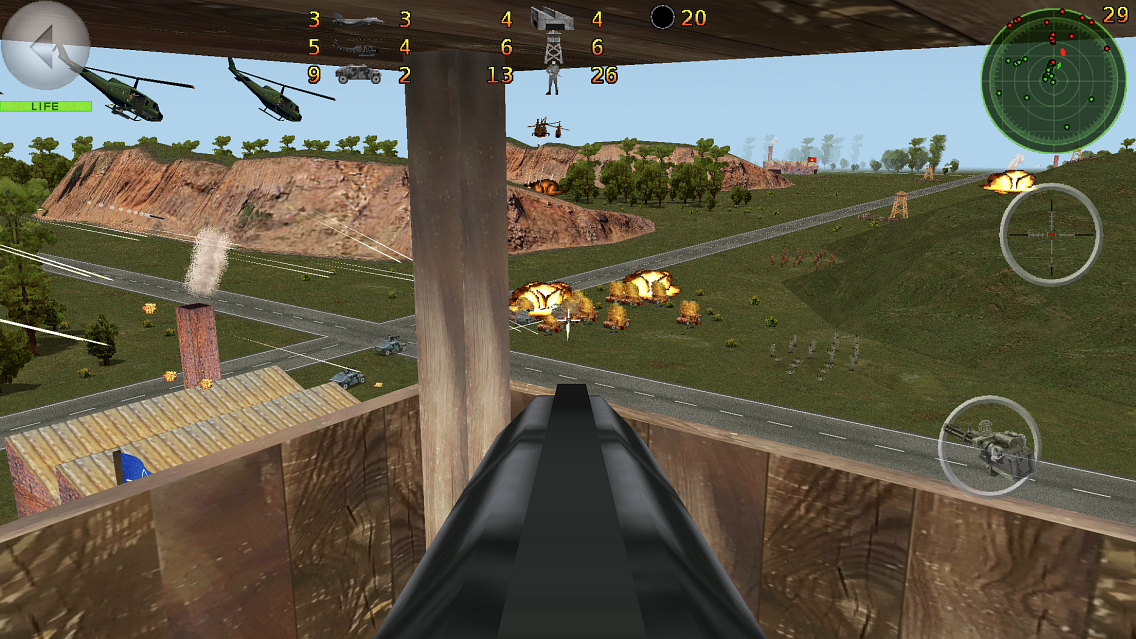 ---
You can make a good survival by driving off road with skids turns, braking, reversing skids,dodging enemy shooting and shooting at the same time.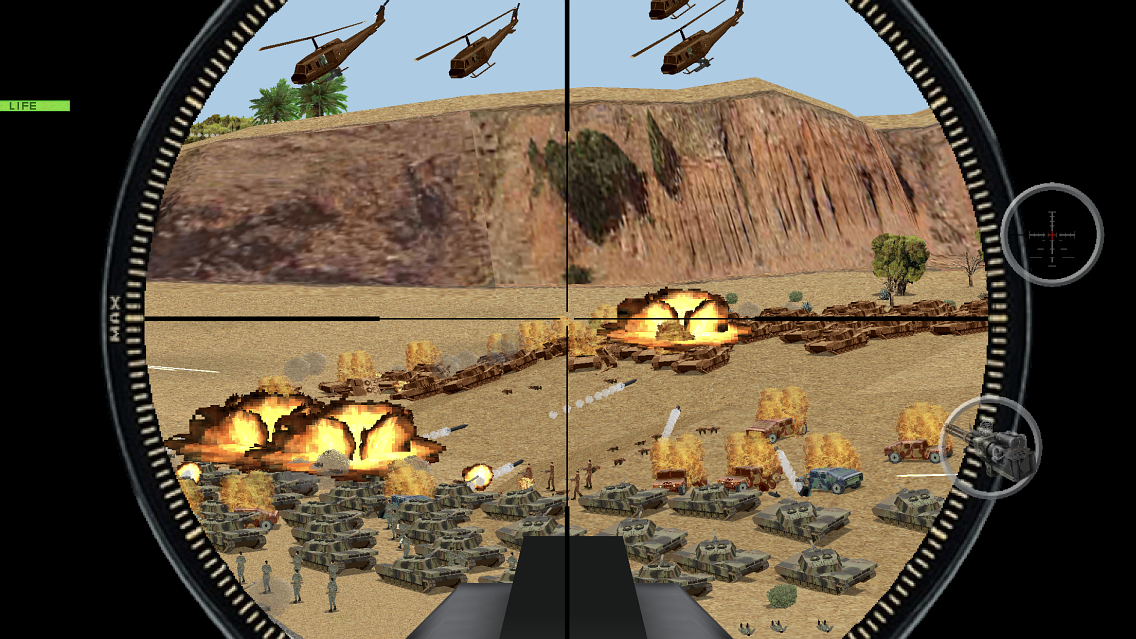 ---
If you finish succesfully the missions, there are still the last obstacle to win, the final boss. He has a terrible armored car. The final bossīs car is more powerfull than yours, but..everyone trust you to free the world. Good Luck!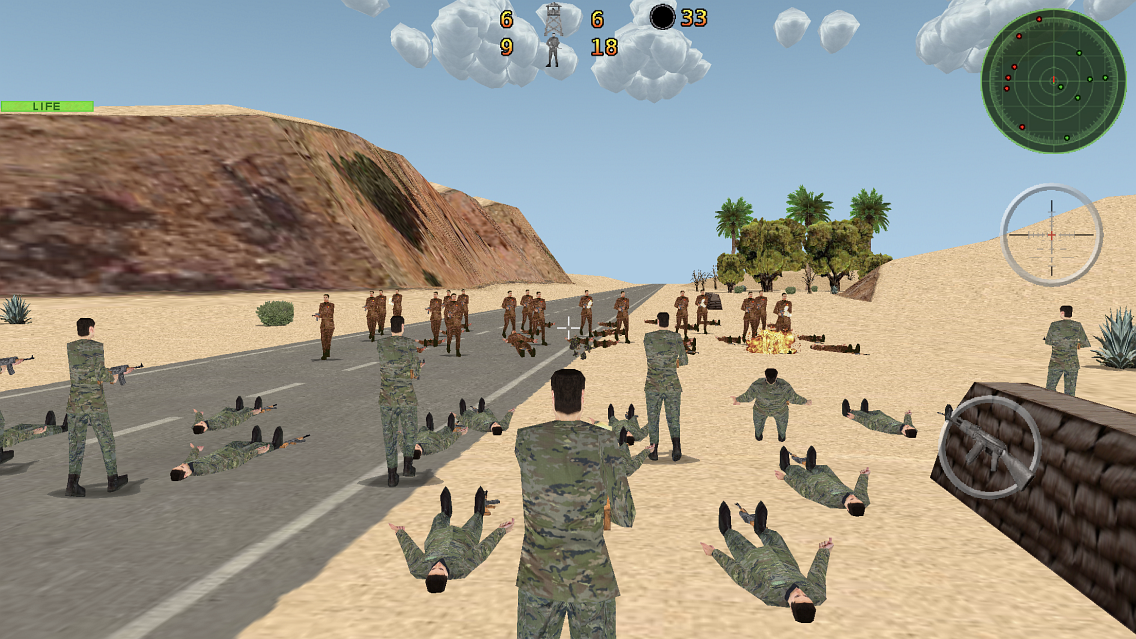 ---
CAR HANDLING
Controls on the left:
Button +: Accelerates
Button -: Brake
Button left and right: Lateral displacements.
Button Super Bomb: Missile while you are using Aim button.


Controls on the right:
Button Aim: Machine gun aiming.
Button NitroJump: Speed and Jump.
Button Super Bomb: Fix Missile.
Button Cam: Changue cam view.