FIGHTER 3D
---
Handle a modern fighter aircraft in numerous missions against all type of objectives:
Dogfights, search and destroy ground targets, shoot down helicopters, destruction of enemy factories...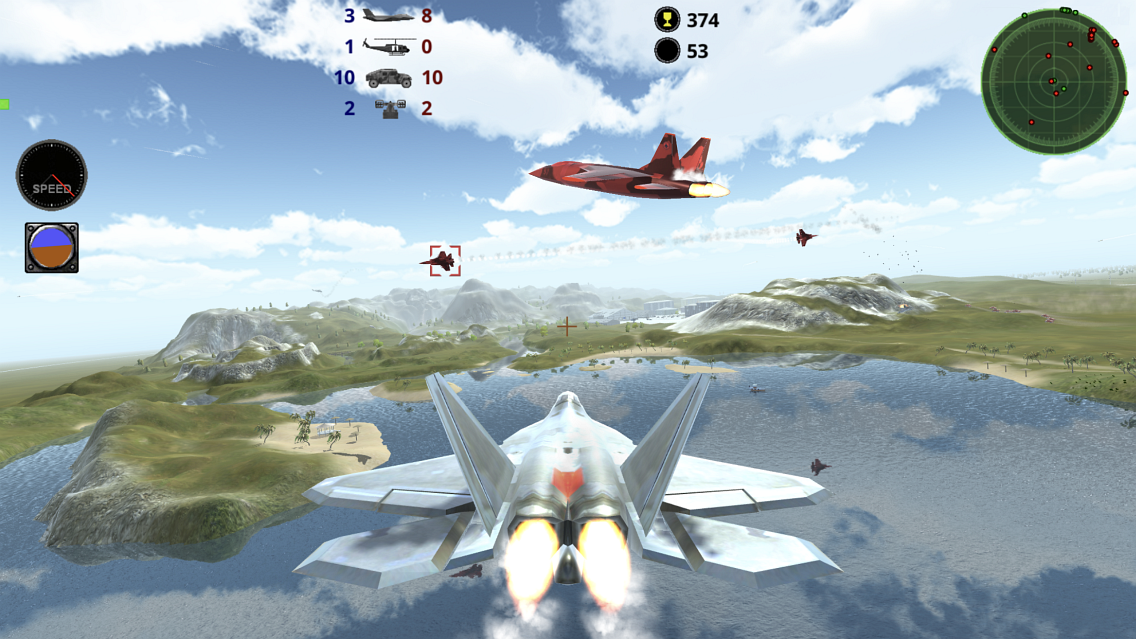 ---
Your aircraft is equipped with missiles that pursue the enemy.
Get a target, aim, shoot and see how they fall in flames!
When you see a missile heading towards you, make a rapid turn for escape.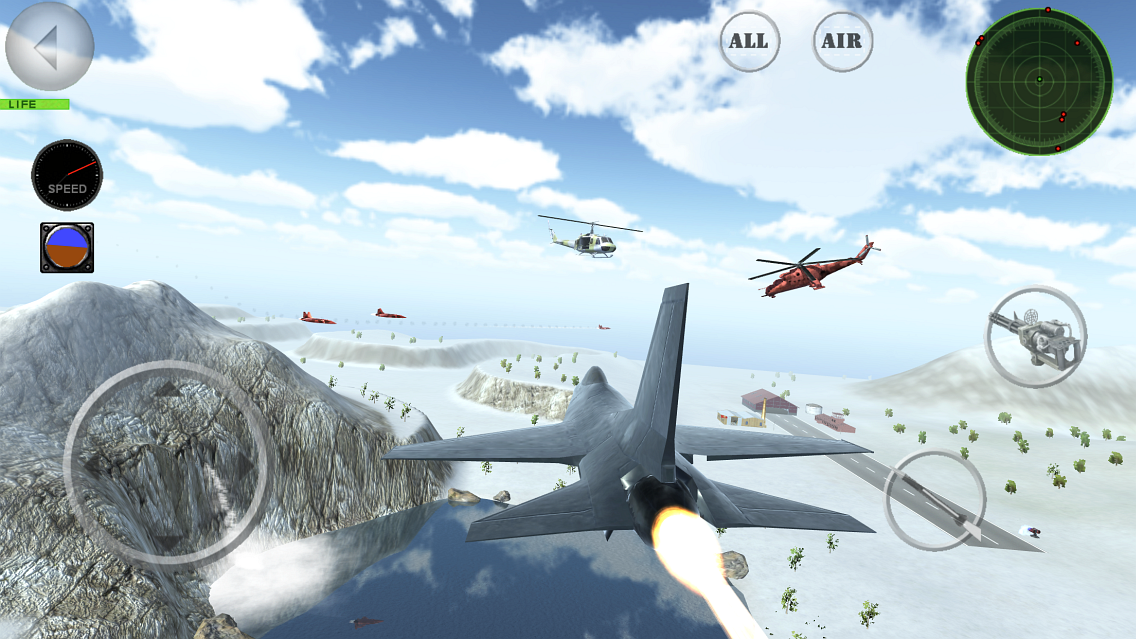 ---
In many missions you can operate several aircraft at the same time, coordinating them to destroy enemy units.

At any time you can change to see battle from above. This has two functions:
1. Select units and send them anywhere on the map, commanding the battle as a general.
2. Select the unit that you want to handle in first person.

This system is something that few games have, and gives you full control of the battle.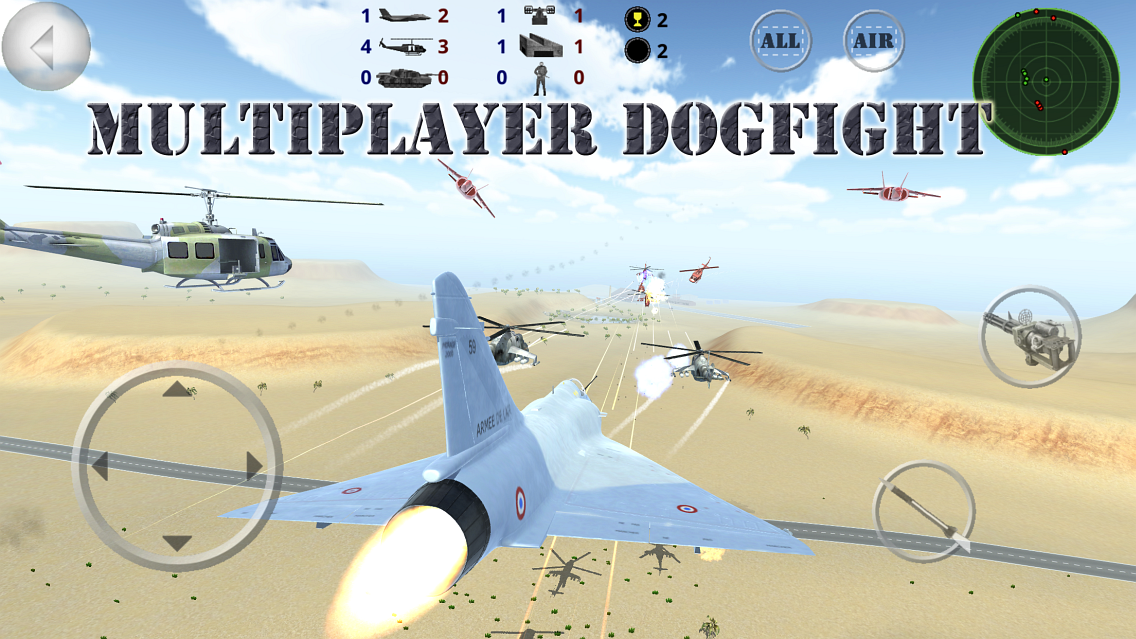 ---
In some missions you can handle other types of vehicles such as tanks, anti-aircraft missile batteries, jeep and helicopters.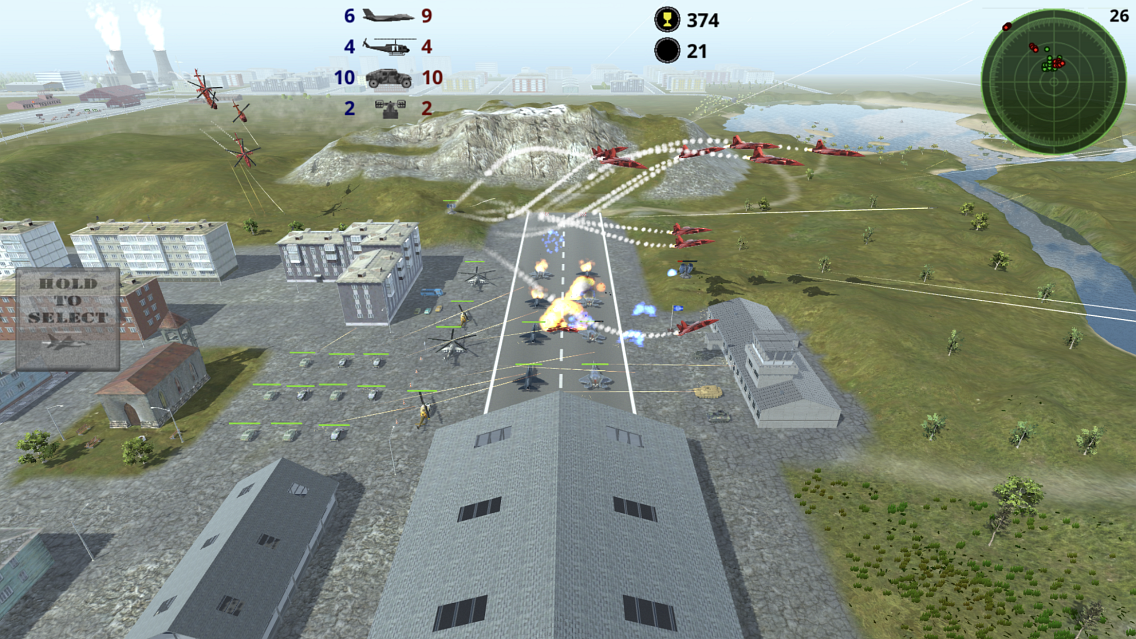 ---
Fly through the city and the countryside, rivers and cropland, mountains and cliffs, enjoy now the wide map and funny missions of Fighter 3D.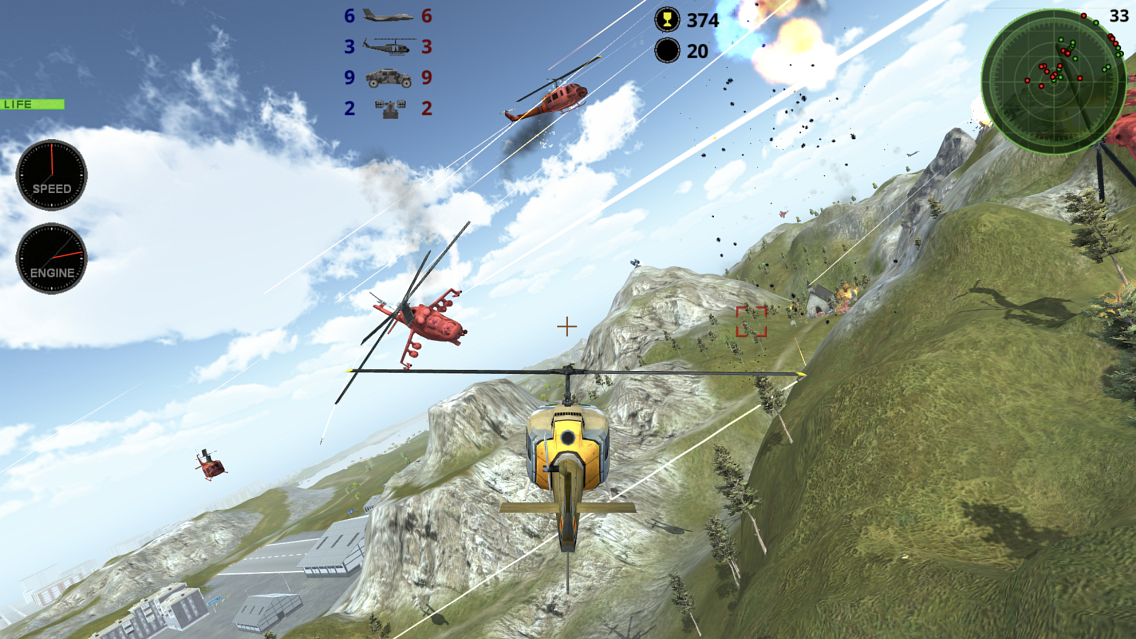 ---
AIRPLANE HANDLING
Controls on the left:
Button +: Accelerates
Button -: Brake
Button left and right: Small lateral displacements.


Controls on the right:
Jostic top: Down
Jostic below: Up
Jostic left: Leaning to the left
Jostic right: Leaning to the right


Left indicator: Plane speed.


Top right indicator:
When the red arrow is at 12, the plane is pointing nearest enemy.
When the dot is at 12, the plane points nort.


Metalic indicator:
When is almost all brown, you are going to land, and when you see almost all blue, into the sky.
It also tells us how is the plane tilted sideways.
---
SPECIFICATIONS:


3D environment based on OpenGL.
Use of hardware acceleration.
Real buildings recreation.
Use screen jostic or accelerometer.
Total freedom of movement and turns on airplane.
Collisions with buildings and mountains.
Mixed sounds, vibration and data storage.