Handle modern fighter aircrafts in numerous missions against all type of objectives:
Dogfights against enemy aircrafts, shoot down helicopters, destruction of jeeps, antiaircrafts...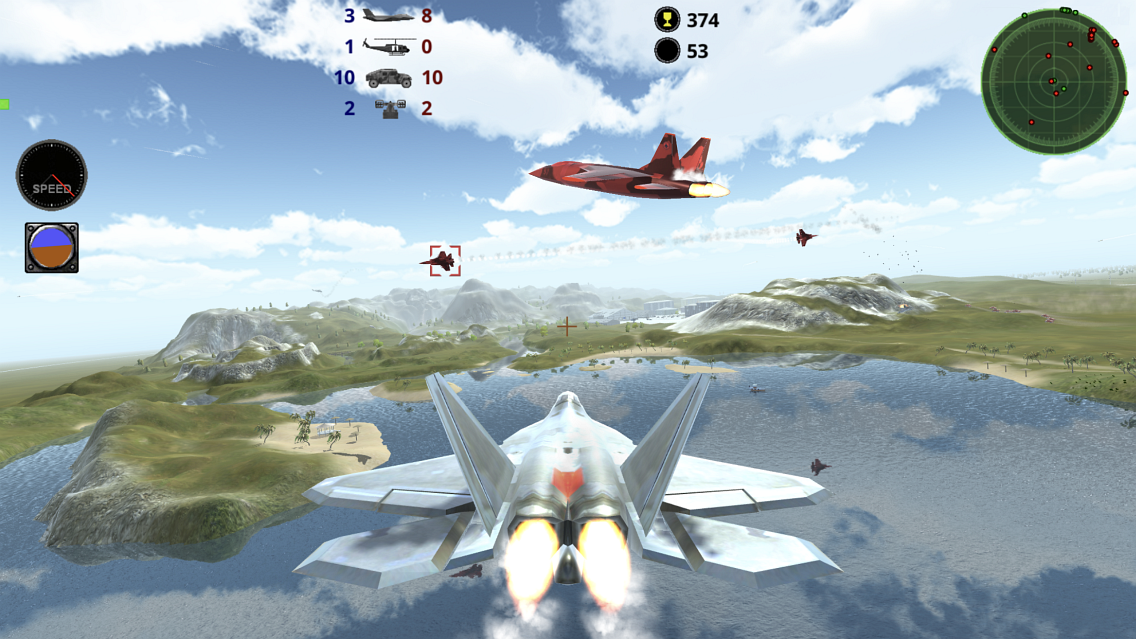 Your aircraft is equipped with missiles that pursue the enemy.
Get a target, aim, shoot and see how they fall in flames!

When you see a missile heading towards you, make a rapid turn for escape.

Fighters also have machine guns for close combat, many times they are better than missiles.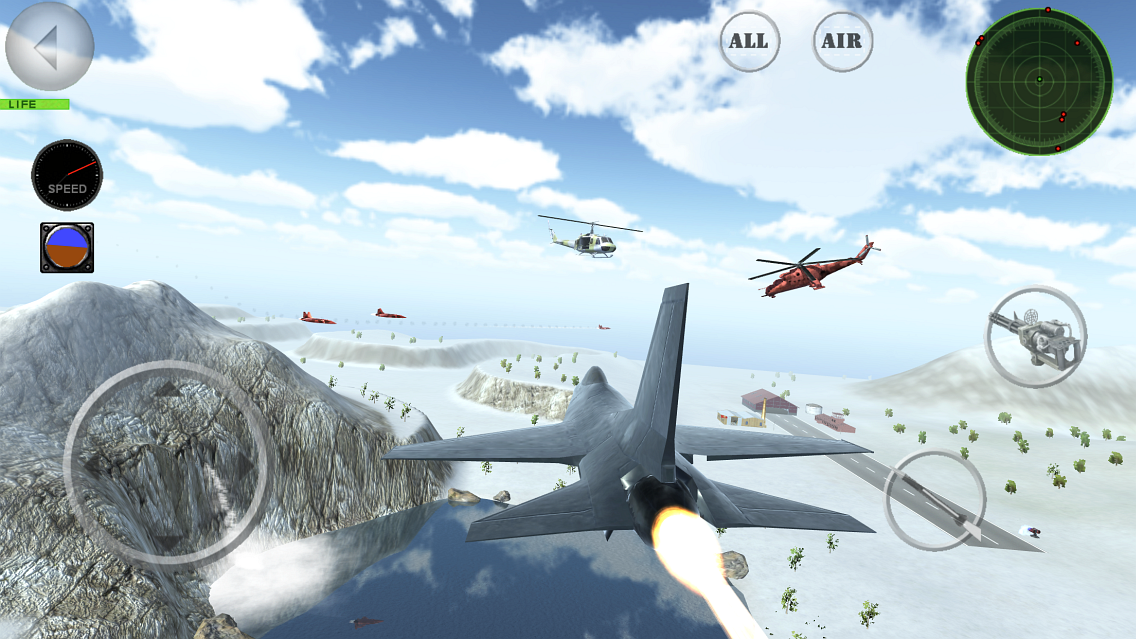 In the multiplayer version you control a group of planes and helicopters against a similar group managed by a player from anywhere in the world. You have to wait a while for someone to connect, meanwhile you can go playing against the computer.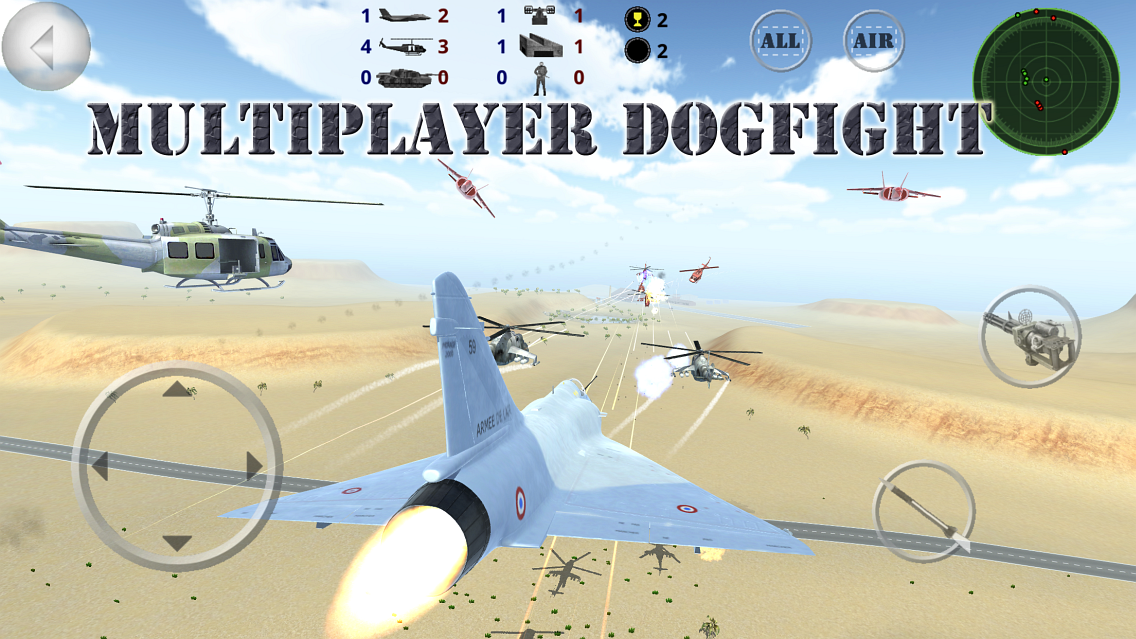 In many missions you can operate several units at the same time, coordinating them to destroy enemy units.

At any time you can change to see battle from above. This has two functions:
1. Select units and send them anywhere on the map, commanding the battle as a general.
2. Select the unit that you want to handle in first person.

This system is something that few games have, and gives you full control of the battle.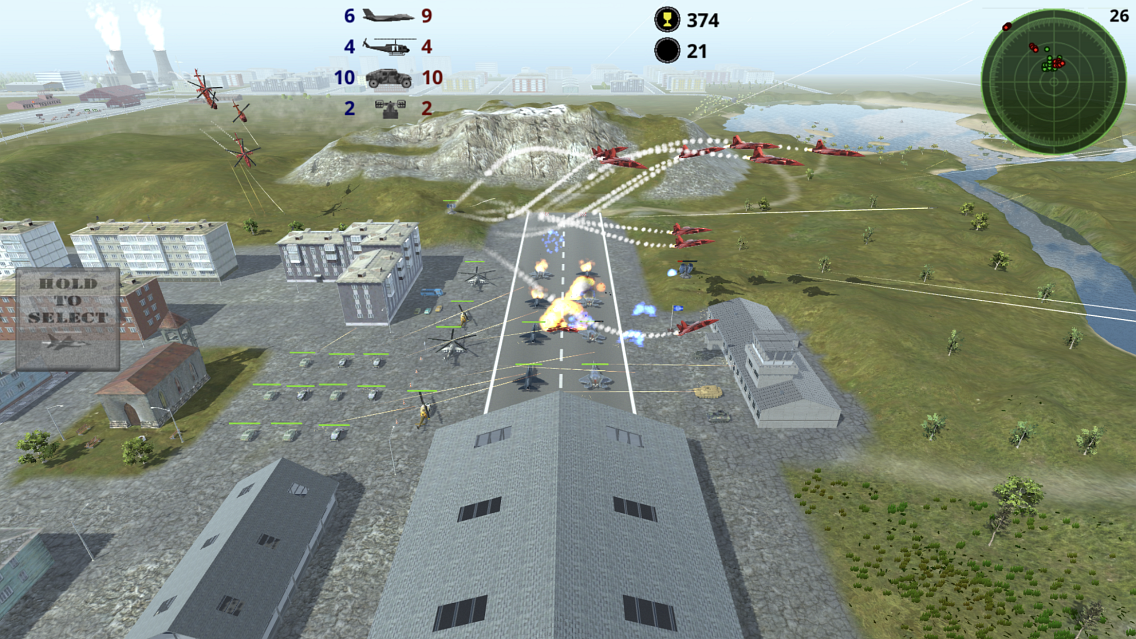 In some missions you can handle other types of vehicles such as helicopters, jeeps and anti-aircraft missile batteries.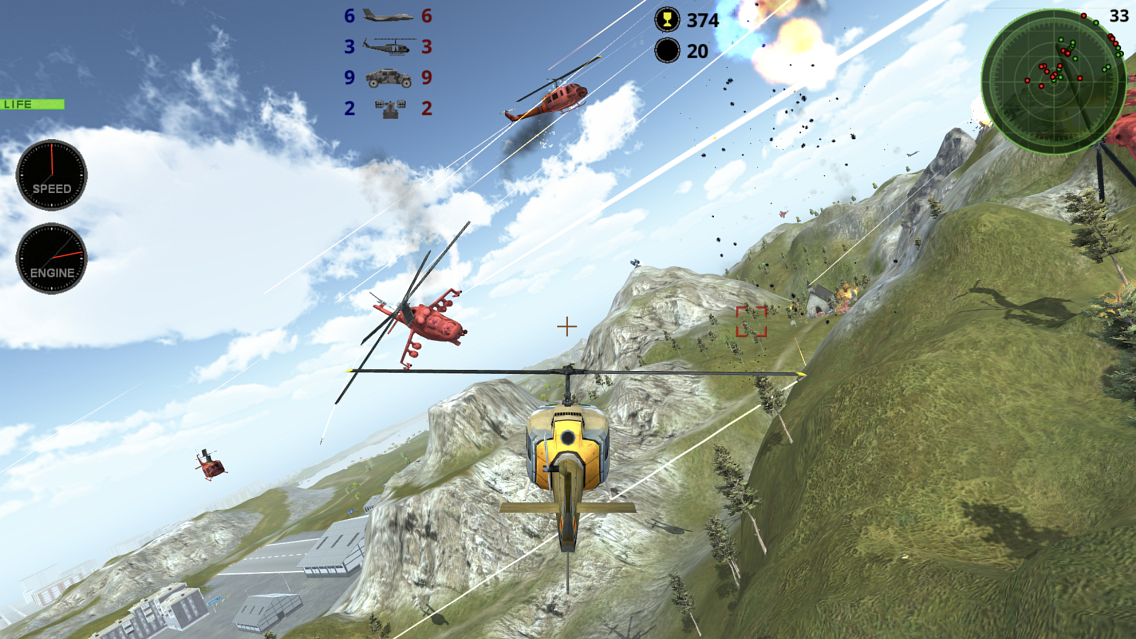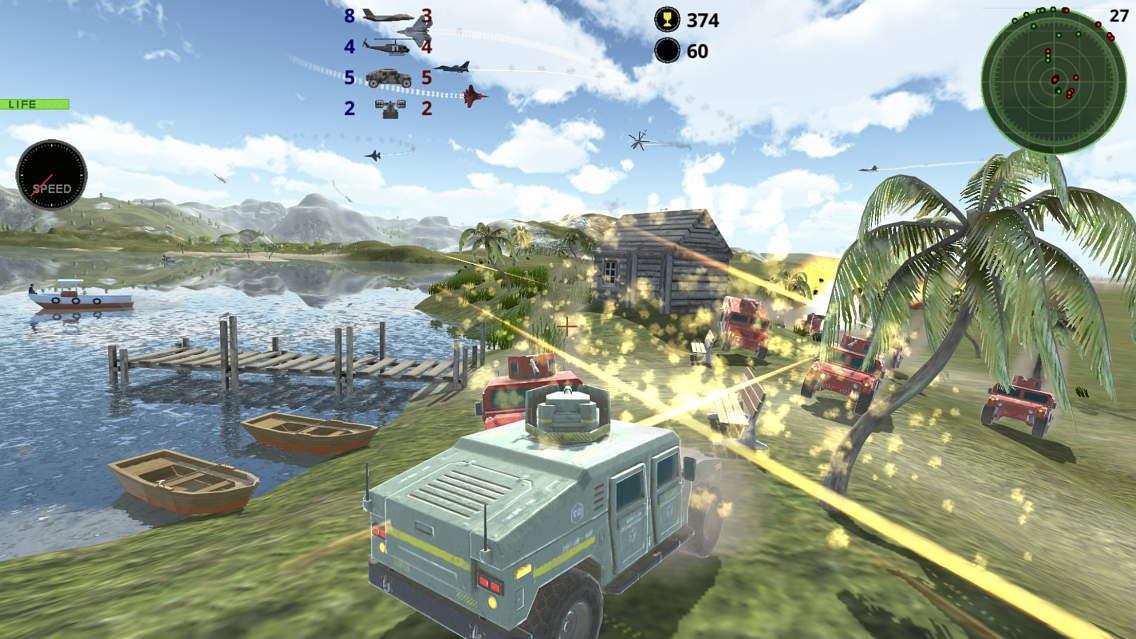 AIR MODE INSTRUCTIONS
---
To select units keep pressed left margin with a hand and with other drag, creating a selection rectangle.
When selected, send them anywhere with a simple pulsation.
To select planes and helicopters you can select its shadow too.
To deselect units, keep pressed left margin with one hand and with the other press a point where there are no units.
To handle a single unit, select that unit and press radar. Press radar again to return to air mode.




INDIVIDUAL MODE INSTRUCTIONS
---
Jeep Handling:
Left Jostic: Accelerate, brake and turn. Accelerometer rotate machine gun. Shoot button fires machine gun.


Antiaircraft Handling:
Accelerometer turns. Launched missiles pursue the enemy.


Helicopter Handling:
Left Jostic: up, down, simple turns. Accelerometer: forward, backward, lateral displacements.


Aircraft Handling:
Left Jostic: Accelerate, brake, simple turns. Accelerometer: rotate about its axis.




SEVERAL INDICATORS THAT CAN APPEAR
---
Left indicator: Unit speed.


Metalic indicator:
When is almost all brown, you are going to land, and when you see almost all blue, into the sky.
It also tells you how is the plane tilted sideways.


Shoot Button:
Launch missile or gunfire.


Green indicator on the left:
Remaining life on unit that you are driving.


Indicator up in the center:
On the left, remaining friendly units, on the right, remaining enemy units.


Time indicators:
Time spent on this mission and best time.


Radar:
At twelve o'clock shows enemies in front of you. It also serves to change active unit.