In Stock Market Mini Trainer you can practice buying and selling shares without risking real money.
It is entertaining because the price changes very quickly.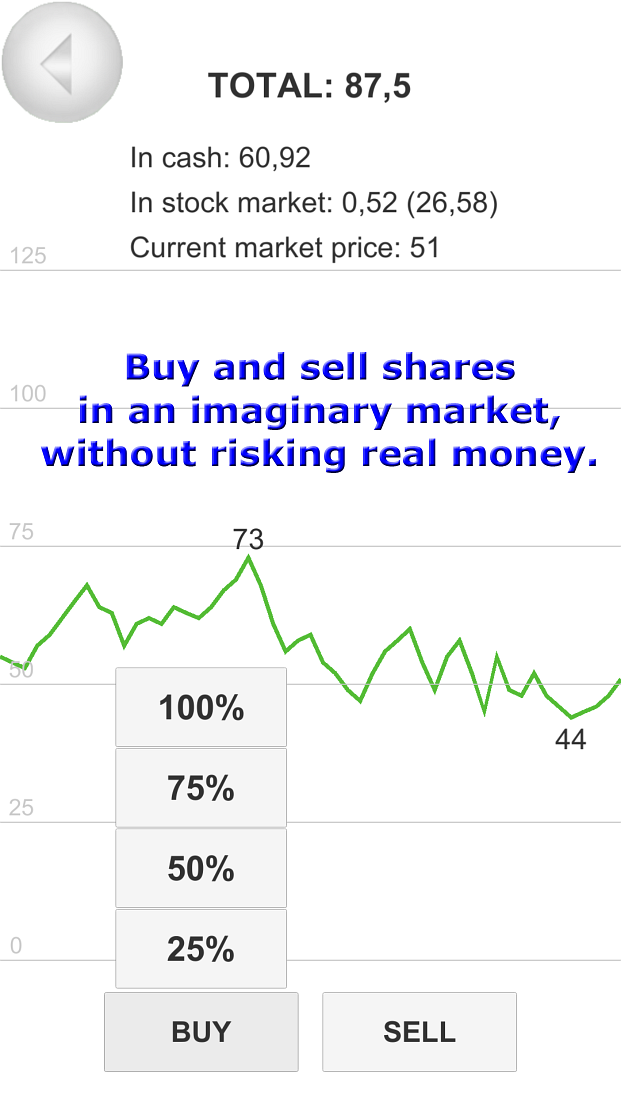 You can try different strategies:

1. HOLD.
Buy when a bear cycle has finished, and sell when you think the bull cycle has finished.

2. TRADING.
Buy and sell with the ups and downs of the market,
you can do it with the big ups and downs,
or you can do it even with small ups and downs.

Good luck!